Chipotle Seeks to Hire 15,000 Workers Amid Tech Layoffs
(Bloomberg) — Chipotle Mexican Grill Inc. is adding 15,000 jobs across its North American locations — a sign that demand for restaurant food is robust despite high inflation and economic uncertainty.
The burrito chain's hiring push is meant to ensure its more than 3,000 US restaurants are fully staffed for the company's busiest season, which stretches from March to May, Chipotle said Thursday. The company has more than 100,000 US restaurant workers.
It's getting easier to keep hourly staff, with December being one of the company's best months in years for retention rates, said Scott Boatwright, the chain's chief restaurant officer. He added that it's easier to hire entry-level workers now that retail demand is softening and tech companies such as Amazon.com Inc. are laying off workers.
"That workforce is now migrating back into leisure and hospitality," Boatwright said in an interview. "We're seeing an increase in applicant flow across the country."
The company has performed well during the pandemic, with revenue gaining 26% in 2021 and about 15% in the first three quarters of 2022. (It reports fourth-quarter results next month.) A larger workforce may help expansion efforts; Chipotle says it can more than double its footprint in the long term to 7,000 locations in North America.
Chipotle shares rose 1.3% at 10:27 a.m. in New York. The stock has gained 14% so far this year, compared with a 5.3% increase for the S&P 500 Index.
Chipotle and its peers have raised wages in recent years to attract workers amid a labor crunch, and the chain has said its average wage was more than $16 an hour. The latest US jobs report showed that employers' competition for workers remains high. Employment gains were led by the leisure and hospitality industries, which includes restaurants.
Efforts to expand workforces in the restaurant and retail sectors contrast with the tech industry, where companies are cutting thousands of positions, citing economic uncertainty and a possible US recession. Chipotle can weather a downturn, Boatwright said.
(Updates with executives comments starting in third paragraph and adds shares)
Article by Leslie Patton.
© 2023 Bloomberg L.P.
Latest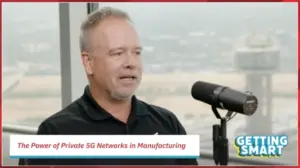 September 25, 2023
The Convergence of 5G and Automation in Manufacturing: A New Industrial Revolution The manufacturing industry stands at an inflection point. Advances in 5G technology and automation are coming together to transform the way products are made, and the role that humans and machines play in this process. Per Treven, Director of Business Development at Ericsson, […]
Read More