Will Chipotle's Investment In Education Pay Off For Its Employees?
Chipotle launched an updated debt-free tuition program for its employees, covering new degrees in agriculture, culinary, and hospitality industries. The move shows another step from the QSR chain to prioritize education offerings as an internal and external differentiator.
But in the larger context of employee benefits, what is the ultimate goal for the company as it provides free education to its employees? And what were the main factors that influenced the structure of the program?
The Voice of B2B, Daniel Litwin, talked with Scott Scansen, Head of Total Rewards for Chipotle Mexican Grill on MarketScale TV, to discuss the chain's new program and what it means for the company and its workers.
Chipotle will partner with the University of Arizona, Bellevue University, the University of Denver, and Oregon State University, to name a few, in this updated degree program. When it went to choose these schools, it looked for leading, non-profit, accredited universities, according to Scansen. It also looked at schools that had the technology to support Chipotle's envisioned degrees, as well as had a strong online presence.
"The program we're trying to put in front of our employees, agriculture, culinary, and hospitality," Scansen said, "are in addition to the programs we already offer – business and technology."
The programs it chose are near and dear to Chipotle, reflecting several careers that will support Chipotle's growth. The degrees offered through these programs include Agricultural Sciences or Rangeland Sciences, Food Industry Compliance Management, and various supply chain management degrees.
"Through these debt-free degree programs, we find that we have 3.5 percent more retention and seven times the promotion rate for these employees," Scansen said. He also said that with these degrees comes the opportunity for career mobility to Chipotle's corporate offices.
Litwin and Scansen discuss how this plays into a more holistic understanding of employee benefits, from a living wage to supplemental benefits.
Follow us on social media for the latest updates in B2B!
Twitter – @MarketScale
Facebook – facebook.com/marketscale
LinkedIn – linkedin.com/company/marketscale
Latest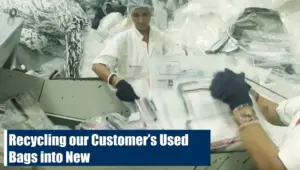 December 6, 2023
This video focuses on EcoLOK4, a groundbreaking product by CONTROLTEK that exemplifies innovation in sustainability. It highlights the process of transforming landfill waste into new deposit bags, with 90% of each bag's material being repurposed trash. This initiative not only reduces waste but also closes the sustainability loop, demonstrating CONTROLTEK's commitment to environmentally friendly […]
Read More