Demand for Food Delivery Apps Rising, Changes to Cold Chain Needed
The long term impacts of COVID's acceleration of various industries are being felt, and the broader food delivery industry is one of them. As early as December of 2020, Deliveroo's CEO was estimating COVID accelerated the adoption of online food delivery platforms by 2 to 3 years, placing enormous pressures on restaurants, delivery infrastructure, and the supply chain, more specifically the cold chain.
As restaurants, grocers, delivery operations with ghost kitchens, and even meal kit companies continue to build out sustainable infrastructure to meet this demand, should they leverage cutting edge technologies to increase transparancy across the delivery process? Is this important to customers? Director of customer success for Varcode Cyndi Metallo sure thinks so. We spoke with Cyndi to get her thoughts on where more data, better curated data, open communications, and overall, clear cut transparency will elevate the food delivery process and place more trust in the cold chain.
Follow us on social media for the latest updates in B2B!
Twitter – @MarketScale
Facebook – facebook.com/marketscale
LinkedIn – linkedin.com/company/marketscale
Latest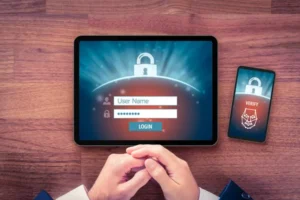 October 3, 2022
KEY POINTS: KEY POINTS: Attacks exploiting multifactor authentication are on the rise. Using MFA fatigue, attackers successfully breached Uber and Okta. Security measures like
Read more