Thanksgiving Survival Guide
Thanksgiving is a special time the year where we gather around the table with friends and family to share meals together. Food and drink are so inextricably linked with this holiday season that it's nearly impossible to talk about one without the other. Coming up on this episode of the Food & Beverage podcast, we'll talk about the food side of thanksgiving with Chef Andre Natera from Fairmont Austin, the largest luxury hotel in Texas, he'll give us some insight into what it's like to prepare a thanksgiving menu for a restaurant full of guests. After that, we'll swing over to the beverage side to hear from Sam Gooch, brewery sales representative for Left Hand Brewing Company. He's going to talk about the exploding craft beer market and the importance for breweries like Left Hand to have seasonal offerings for their customers.
Helping Restaurants Survive the Holidays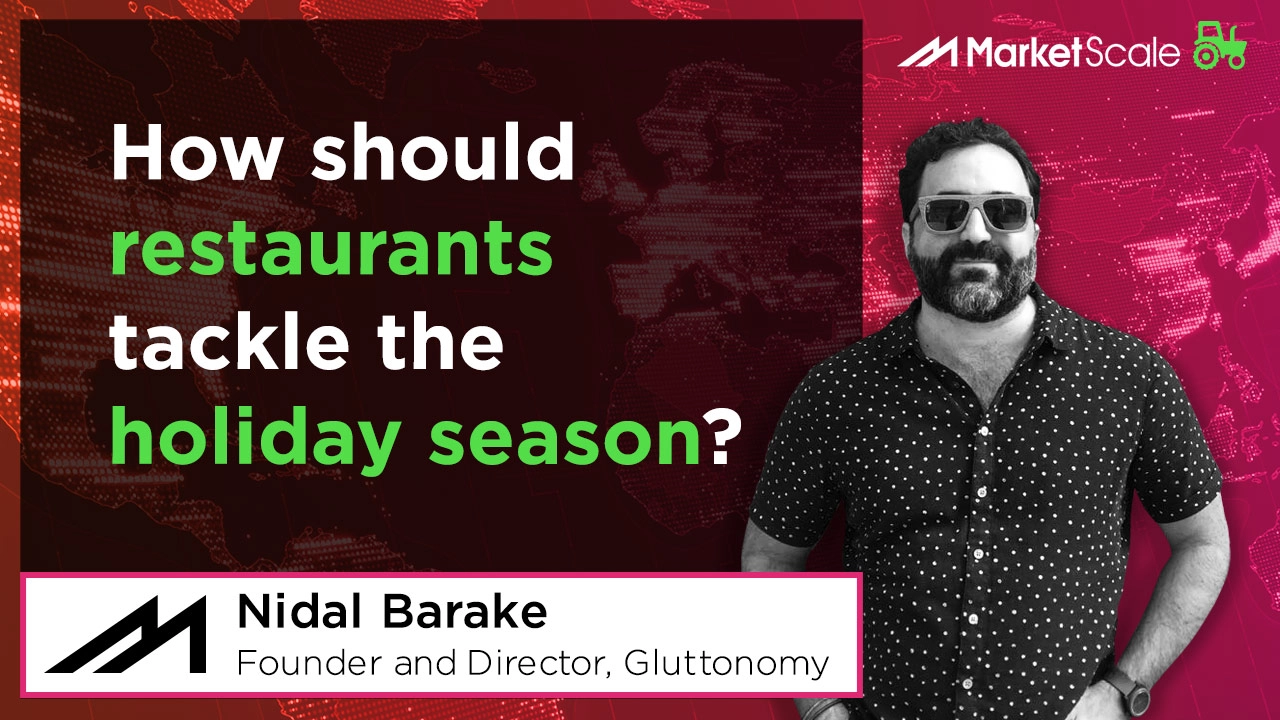 QSR Magazine recently pointed out what a stressful time of year the holidays can be for restaurants. Between accommodating large groups of people for holiday parties and fulfilling massive catering orders, a lot of challenges are thrown at restaurants over the next month and a half.
Nidal Barake of Gluttonomy specializes in advising restaurants and joined the show to provide his expert opinion on how restaurants can navigate this tricky time of the year.
Crafting a Thanksgiving Menu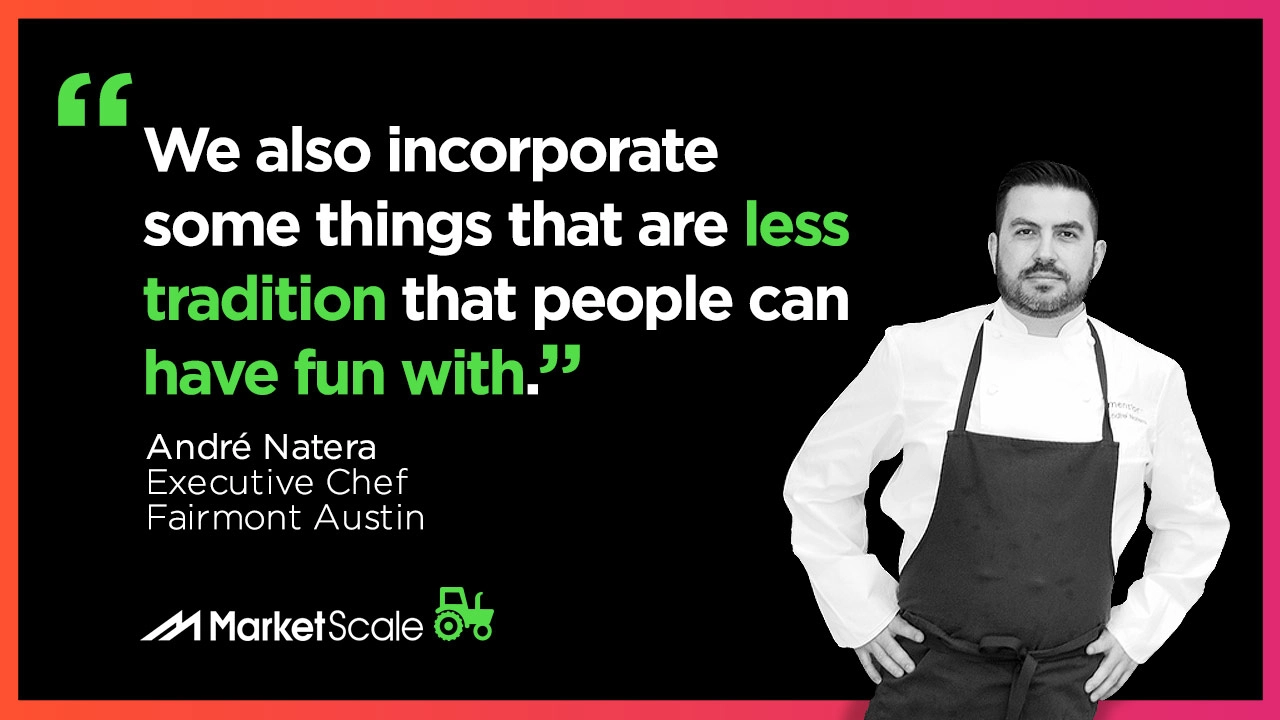 Food isn't just what we eat, it's also big part of who we are. It has the power to tell the story of a person's culture or their family history. When people sit down for Thanksgiving dinner they're often transported back in time to their family's table, surrounded by loved ones with their grandmother's cooking on the table.
This is the challenge faced by chefs and restaurants that offer Thanksgiving dinner at their establishments. Chef Andre Natera is the Executive Chef at Fairmont Austin and he joined the MarketScale Food & Beverage podcast to explain how he tackles this task of living up to the expectations people have of Thanksgiving dinner. "What people are craving on Thanksgiving is not the creative version of what they know but the version that they know and that they love," he says. "Being able to deliver on the basics is probably the most important thing."
For many, this means serving turkey and Chef Natera has some tips to make sure the bird you serve your family is as good as it can be. "I think the biggest mistake a lot of cooks make when they're cooking turkey is they don't treat the bird properly when they get it from the store," he says. "If I can give people advice at home it is to make sure your turkey is fully thawed. Brine it, if you can, overnight. And cook it a lower temperature." Those are some wise words from a professional chef that might just help your turkey be the hit of the Thanksgiving holiday.
Growing with the Craft Beer Market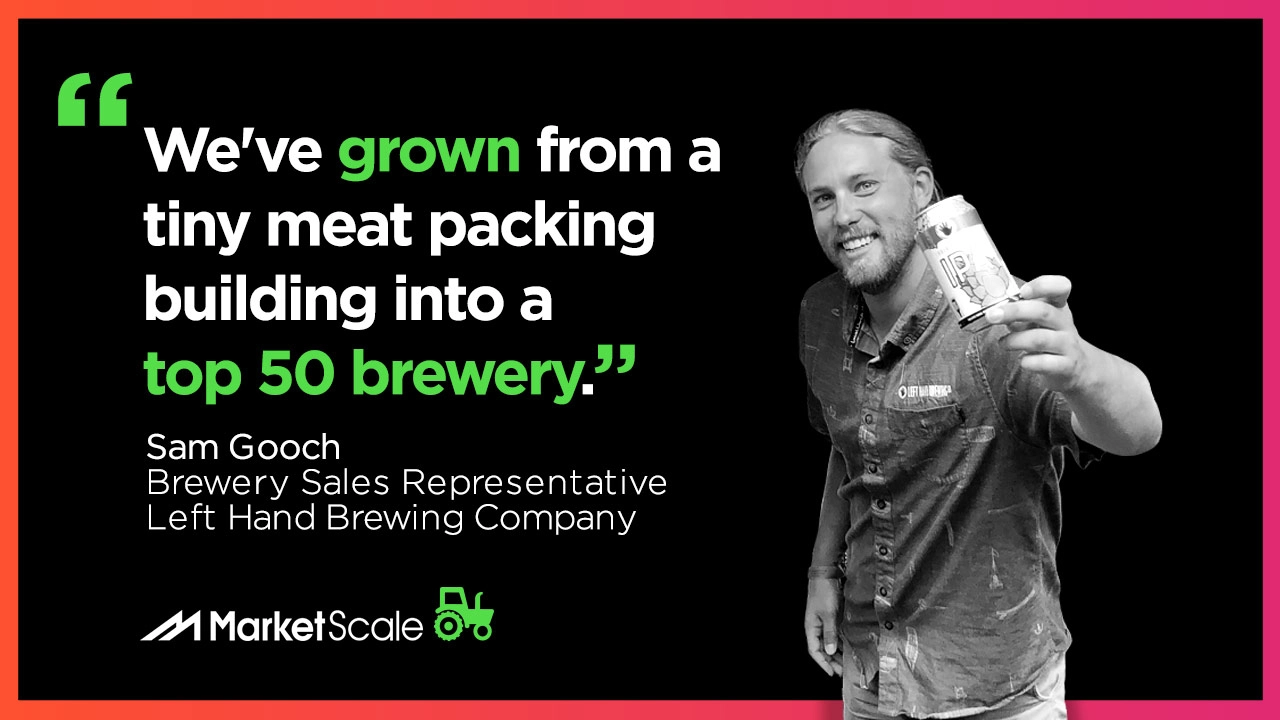 The craft beer market has taken off in recent years, occupying nearly 13% of the U.S. beer market by volume in 2018. As craft breweries have increased their production, one of the challenges has been maintaining the dexterity that made them popular to begin with. Seasonal beers and special one-off creations have become a staple of the craft beer market, giving consumers something to look forward on a year-round basis.
One of the breweries navigating this new world of sudden popularity and ever-increasing production is Left Hand Brewing Company. The success of beers like their Milk Stout Nitro has catapulted them into national prominence. Sam Gooch, Brewery Sales Representative for Left Hand Brewing Company, joined the Food & Beverage show to explain how the Longmont, CO craft brewery manages to stay nimble while still riding the wave of growth.
"There's a lot of development on our end to try to figure out what's going to be the next big thing," says Gooch. What does he recommend that you pickup to help you survive another Thanksgiving around the dinner table? There are many great choices, just the way craft brewers want it.
For the latest news, videos, and podcasts in the Food & Beverage Industry, be sure to subscribe to our industry publication.
Follow us on social media for the latest updates in B2B!
Twitter – @FoodMKSL
Facebook – facebook.com/marketscale
LinkedIn – linkedin.com/company/marketscale
Latest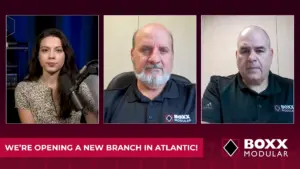 December 4, 2023
In an era where construction innovation is reshaping the industry, modular construction's growth continues to rise. In this episode of Built Modular, Boxx Modular's strategic expansion into Moncton, Atlantic Canada takes center stage. Host Gabrielle Bejarano welcomes Charles Landry and Ray Girouard to explore the implications of this venture. Bejarano, Landry, and Girouard discuss […]
Read More