How to Create a Good Bar and Why it Matters
With wine and spirits soaring in popularity with millennials, it has become increasingly important for restaurants to construct the menu with drink pairings in mind.
Tyler Kern spoke with MarketScale regular Andre Natera, Executive Chef of the Fairmont Austin, to get an insider's perspective on the value bars provide restaurants in 2019.
"Having a bar is extremely profitable for your operation, right? Your beverage cost is always going to be much better on that than the food cost. Your labor is a little bit lower on the beverage side than on the cooking side," Natera said.
The holidays are the busiest time of year for hotels and restaurants and this is especially true for the hybrid properties. Natera explains how he prepares a game plan for all of the restaurants he oversees at the Fairmont.
Bourbon & Bluegrass
If you've ever had a glass of American Whiskey, there's a high chance it was distilled near Lexington, Kentucky. On this bonus episode of Made In America, we are going to discover what has made this drink so popular for generations, and how Kentucky puts its own stamp on it.
Latest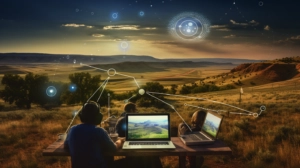 September 22, 2023
When addressing small businesses and cybersecurity, there is an issue: How to make these networks less vulnerable to attack when budget and resources aren't always available. Small businesses often face unique cybersecurity challenges. According to a report by the U.S. Small Business Administration (SBA), 88% of small business owners feel vulnerable to cyberattacks. These […]
Read More