​FDA Program Gives Patients Faster Access to Breakthrough Medical Technologies
In 2016, the FDA initiated the Breakthrough Device Program with the purpose of bringing new and innovative medical technologies to market faster in order to improve patient treatments and experiences. The program modernizes the medical device approval process and expands the agency's Expedited Access Pathways (EAP) program. Already the Breakthrough Device Program is starting to show promise in helping innovators develop more effective tools to treat and diagnose life-threatening or irreversibly debilitating diseases.
EAP ELIGIBILITY
As part of the EAP, the Breakthrough Device provision is an enhanced approach to the traditional 510(k) clearance process, and leverages modern, science-based, consensus standards and FDA-developed performance criteria in evaluating new devices for safety and effectiveness. This streamlined process is intended for technologies, for which either no approved or cleared treatment exists, or that offer significant advantages over approved alternatives. These advantages may include reducing or eliminating the need for hospitalization, improving patient quality of life, facilitating patients' ability to manage their own care (such as through self-directed personal assistance), or establishing long-term clinical efficiencies. A device can also win EAP designation by showing that its availability is in the best interest of patients.¹
PROGRAM IMPACT ON PUBLIC HEALTH
The FDA implemented the EAP in April 2015, and so far, the initiative has achieved significant benefits. In 2016, the agency approved 91 innovative devices, nearly 4 times the number in 2009.² It is expected that 2018 will set a record for new device approvals as well. According to the FDA, there has been an increase in high quality, safe, and effective devices of public health importance approved in the United States as the first commercial market.
BENEFITS OF BEING FIRST
Arriving first to market is a win for patients in the U.S., allowing them early access to important medical technologies, such as the first artificial pancreas. In the future, U.S. consumers may be the first in the world to experience the Orion Cortical Visual Prosthesis System, a brain implant for patients with blindness due to optic nerve damage. As an EAP designated technology, the Orion from Second Sight Medical Products Inc. qualified for interactive communication with the FDA even before clinical trials began. The early engagement allowed for the development of a flexible study design, and a more efficient process for evaluating the technology. The FDA was able to expeditiously measure benefits and risks of the device, clearing the way for a small clinical trial as part of the overall approval process.³
At Sunrise Labs, we develop solutions to improve healthcare by innovating advanced medical devices and engineering breakthrough technologies. Our ISO-13485:2016 certified processes ensure that our work will comply with regulatory bodies worldwide. By leveraging our extensive experience, we solve design challenges and create robust solutions for our clients. Visit our product development webpage to see the Sunrise approach to launching a new device.
https://www.fda.gov/medicaldevices/deviceregulationandguidance/howtomarketyourdevice/ucm441467.html
https://www.qualitydigest.com/inside/fda-compliance-article/new-steps-facilitate-medical-device-innovation-020618.html
https://www.qualitydigest.com/inside/fda-compliance-article/benefits-fda-s-breakthrough-device-program-032618.html
Latest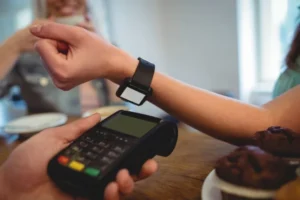 September 23, 2022
Inflation and ongoing concerns of a recession are affecting consumer spending behaviors. And as always, the restaurant industry is a great place to take the temperature of what people are willing to
Read more