Annex 1: How Will the Revisions Effect Compliance of Your Cleanroom Facilities?
After several years of delays, the EU and FDA are now doubling down on their efforts to force drug manufacturers to comply with Annex 1
EU's Good Manufacturing Practice (GMP) Annex 1 amendments are expected to have a major impact on Life Science manufacturers' handling and processing of sterilized products in the near future. Prior to the implementation of the new regulations, however, drug developers can begin to take steps to ensure that sterile facilities are compliant. One of the certain changes, is that sterile production operators must prove that they have 'cleaned' all cleanroom surfaces and succeeded in removing all residues prior to 'disinfection'. The fact cleaning and disinfection have two different goals and must be approached as separate activities is now completely clear in the new Annex 1 edition.
The latest update acknowledges;
4.36 – For Disinfection to be effective, prior cleaning to remove surface contamination should be performed
Many common and widely used disinfectants leave significant residues on surfaces. Residues that remain prior to disinfecting may inhibit the effectiveness of the decontamination process. For instance, if a surface is disinfected before cleaning, the remaining soils can still support the growth of harmful microorganisms and lead to further contamination. The efficacy of active chemicals in disinfectants can also be impacted if surface soils remain and interfere with the disinfectant making full contact with the surface.
Well-known forensic testing labs have scientifically proven Benchmark Product's Suite® Ultra-Fiber mops, sponges, and wipes have the leading fiber technology available in the market today to achieve Annex 1 level compliance in cleaning and disinfecting. Suite's Ultra-Fibers effectively remove all traces of residue from cleanroom surfaces thanks to its advanced proprietary fiber technology.
Contact your Benchmark Regional Manager today and learn more about Suite Ultra-Fiber technology and how to achieve Annex 1 compliance. Benchmark also offers Change Control assistance to help guide your validation process.
Latest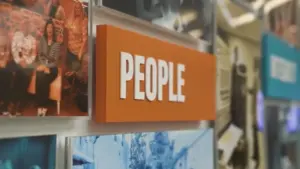 November 29, 2023
At IC System, the language of empathy speaks louder than the transactions of debt collection. In a compelling video feature, IC System's dedicated team casts a spotlight on their unique approach—combining heartfelt empathy with innovative solutions to navigate the often challenging landscape of financial obligations. IC System champions a path of compassion, delving deep […]
Read More