B2B News Update: Uber Gets to Work, India Notches a Medical Milestone
A robot helped a team of doctors carry out five heart surgeries in India this week. A robotic arm was controlled by a surgeon 20 miles away from the procedure, making the event the first of its kind. This technology could be particularly significant in regions where surgical expertise might not be as prevalent.
Uber has been a major asset to travelers and commuters around the world and now it is moving in another direction. Uber Works is the latest offering from the company, which will match temporary workers looking for shift work with businesses. As the company's business model comes under threat from regulation in places like California, it is attempting to add new revenue streams.
Staying in Silicon Valley, Microsoft is jumping back into the smartphone game next year, and they solicited the help of Google to do so. The two tech giants teamed up to produce the Surface Duo, which will run on Google's Android operating system and feature the Google Play store. The device will also be foldable, closing like a book.
That's all for now, make sure to head to MarketScale.com for the latest in all things B2B
Latest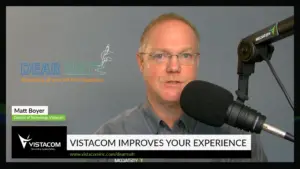 December 11, 2023
In a time when the AV industry supply chain faces unprecedented challenges, understanding its current status and future trajectory is crucial. In this week's segment of "Dear Matt," presented by Vistacom, host Matt Boyer, the Director of Technology at Vistacom, brings his over 30 years of experience in the audiovisual industry to the status […]
Read More