Checking Your Blood Pressure at Home is More Important Than at the Doctor's Office

Healthcare is increasingly making its way into the home. Jennifer Kent of Parks Associates explains why knowing how to check your blood pressure at home can be beneficial to the overall picture of one's health.
Jennifer's Thoughts:
And in fact, there's a lot of evidence to show that blood pressure in particular is actually better monitored at home and in an ongoing way because people get stressed when they come to the doctor's office. You can actually have higher blood pressure readings that one time you visit your doctor than what you normally have, than the normal course of a day.
Latest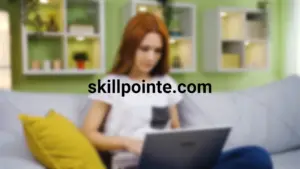 November 30, 2023
Adopting an entrepreneurial mindset is increasingly essential in today's diverse professional world. This approach, emphasizing resilience and innovation, is applicable in various careers, encouraging individuals to see opportunities in challenges and to think beyond conventional methods. SkillPointe recognizes the importance of aligning this entrepreneurial spirit with career aspirations. The organization assists individuals in transforming […]
Read More