Five Steps to Qualify Your M&A Advisor
On the latest installment of M&A Healthcare Advisors' Transactional Outlook Series, company Founder & Executive Advisor Mike Moran discussed five steps to qualify an M&A advisor.
Moran noted that this topic was perhaps the most important part of a sales process for those looking to buy or sell a business in the healthcare industry.
The key advice Moran provided was to avoid M&A 'Finders', ask for referrals, search online for media and press releases, ask about the sales process, and request marketing material.
"An effective M&A advisor or investment banker does so much more than connecting you with a buyer in our network. And by their involvement should raise the probability of your company being sold," Moran expressed.
For more information on all things healthcare mergers and acquisitions, visit the video library on the M&A Healthcare Advisors website here and follow the company's LinkedIn account for timely updates.
Latest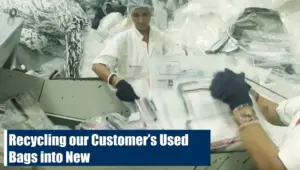 December 6, 2023
This video focuses on EcoLOK4, a groundbreaking product by CONTROLTEK that exemplifies innovation in sustainability. It highlights the process of transforming landfill waste into new deposit bags, with 90% of each bag's material being repurposed trash. This initiative not only reduces waste but also closes the sustainability loop, demonstrating CONTROLTEK's commitment to environmentally friendly […]
Read More