Forcing Creativity and Innovation at a New Scale
The rapidly evolving world of work has sparked challenging conversations and necessitated fresh strategies for leadership and talent management, largely driven by the seismic disruptions brought about by the COVID-19 pandemic. As we grapple with the transformations in the way we work and interact within organizations, leaders across the globe are forced to reassess their strategies and philosophies, particularly around talent acquisition and retention. Concerns about skilled labor shortages are not new, but they are especially present now with low unemployment and the baby boomer retirement movement starting.
So, how can leaders navigate the turbulent waves of change in today's workplace, and what innovative approaches can be employed to foster creativity and leverage talent?
In the latest episode of the Holistic Leadership Podcast, co-hosts Dr. Travis Hearne and Geoffrey Roche engage in a thought-provoking conversation with guest Steve Cadigan, renowned Talent Hacker and Advisor at Cadigan Talent Ventures. The trio delve into the future of work, the impact of the pandemic, and how to effectively harness creativity and innovation in the new work landscape.
Main talking points from the episode include:
The shifting paradigms of leadership in response to rapid technological and societal changes.
The impact of the COVID-19 pandemic on the future of work and leadership.
Creative strategies for managing talent, including comprehensive approaches to lay-offs and talent retention.
Steve Cadigan is a globally recognized talent advisor with over 25 years of experience working as an HR executive for various companies including Cisco Systems, Electronic Arts, and most notably as the first Chief HR Officer for LinkedIn. Cadigan is also an author, having published a groundbreaking book on the future of work titled "Workquake," which reached number one on the Amazon list of hot new releases even before its official launch.
Latest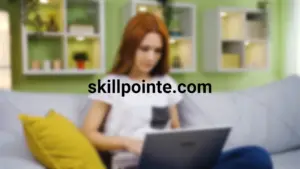 November 30, 2023
Adopting an entrepreneurial mindset is increasingly essential in today's diverse professional world. This approach, emphasizing resilience and innovation, is applicable in various careers, encouraging individuals to see opportunities in challenges and to think beyond conventional methods. SkillPointe recognizes the importance of aligning this entrepreneurial spirit with career aspirations. The organization assists individuals in transforming […]
Read More