Health and Life Sciences at the Edge: Improving the Accuracy of Medical Imaging Analysis with Artificial Intelligence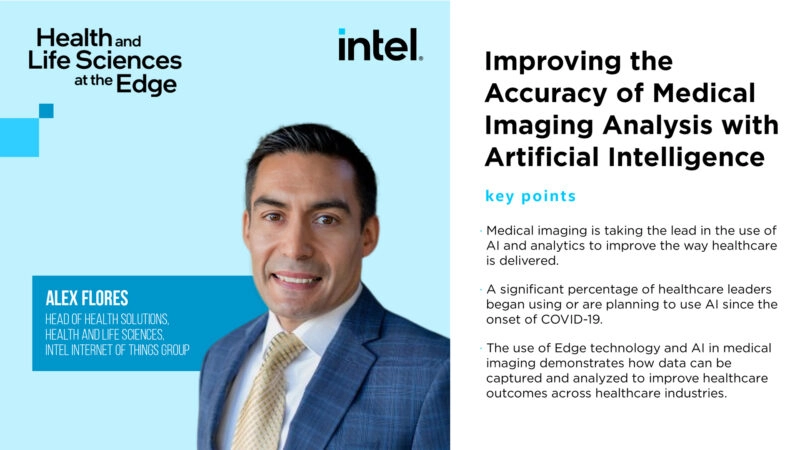 Medical imaging is pioneering the use of AI and analytics to improve the way healthcare is delivered. As the Head of Health Solutions for Intel's Internet of Things Group, in the Health and Life Sciences and Emerging Technology organization, Alex Flores is uniquely qualified to talk about how AI and Edge technologies are improving the accuracy of medical imaging analysis. This trend began about ten years ago and has accelerated rapidly over the past three years.
"In July of 2020, Intel conducted a survey of over 200 US healthcare leaders. We were looking at key technology trends and the way technology needs have changed post-COVID-19," Flores said. "We learned that about 45% of the respondents were using, or planning to use, AI in 2020 before COVID-19. That percentage jumped to about 84% since the onset of COVID-19."
Flores discussed the benefits and problems associated with integrating Edge technology and AI into medical imaging. While adding more compute to or next to devices can shorten the time needed for clinicians to do their jobs, it can also create challenges for manufacturers of Edge devices.
"Edge computing is about doing more processing on or next to a device," said Flores. "But when you add an external device, power consumption and acoustics become an issue. You can't just stuff more power-hungry GPUs into an Edge device because they will increase fan size and noise. Imagine sitting in a clinician's office reviewing your results but not being able to hear because the Edge server under their desk is too loud."
It's estimated that the health and life sciences industry produces about a third of the world's data. But less than three percent of that data has been analyzed. Flores believes that by partnering with health and life sciences industry leaders to address the challenges of harnessing these vast amounts of data Intel can help them come up with actionable insights.
"In my opinion, we haven't even scratched the surface of what is possible," Flores said. "We work with our partners to architect optimum hardware platforms, then layer the right software tools to ensure that the solution is optimized to meet their needs. The exciting promise of AI in medical imaging is that it has progressed significantly and in my opinion is continuing to accelerate."
Learn more about improving the accuracy of medical imaging analysis with AI by connecting with Alex Flores on LinkedIn or visit http://www.intel.com/healthcare
Subscribe to this channel on Apple Podcasts, Spotify, or Google Podcasts to hear more from the Intel Internet of Things Group.
Latest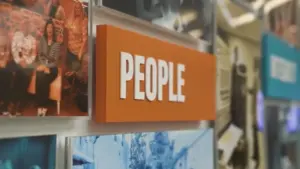 November 29, 2023
At IC System, the language of empathy speaks louder than the transactions of debt collection. In a compelling video feature, IC System's dedicated team casts a spotlight on their unique approach—combining heartfelt empathy with innovative solutions to navigate the often challenging landscape of financial obligations. IC System champions a path of compassion, delving deep […]
Read More