HIMSS 2023: Unlocking the Future of Healthcare with Revolutionary Ideas and Cutting-Edge Solutions
The future of healthcare is knocking on our door, and HIMSS 2023 is the key that unlocks it. With a plethora of professionals from the global healthcare ecosystem attending, this conference is the melting pot for revolutionary ideas and cutting-edge solutions. But what's in store for us at HIMSS 2023, and why should the healthcare industry be all ears?
HIMSS 2023 brings GCX Healthcare Solutions and over 1,000 healthcare technology companies together to showcase innovations addressing urgent needs in the industry. This year's conference will focus on topics like digital health transformation, AI, cybersecurity, and telehealth while offering continuing education credits for various professional designations. Featuring thought leadership sessions, startups, and specialty pavilions like the Patient Engagement 365 Pavilion and Cybersecurity Command Center, HIMSS 2023 is poised to be a catalyst for change in healthcare. At the heart of these innovations are companies like GCX Healthcare Solutions, committed to providing high-quality, durable medical-grade products that help nurses and clinicians focus on patient care.
How will the innovative solutions showcased at HIMSS 2023 transform the healthcare landscape, and what role do industry leaders play in shaping the future of healthcare technology? With their unique insights into the world of healthcare solutions, Patricia D'Aoust, Vice President of Marketing GCX Healthcare Solution and Gary Bayton, National Sales Director of GCX Healthcare Solutions, discuss the importance of high-quality, durable medical grade products and the innovative design features of their latest JCO carts.
Patricia's Thoughts:
"So we focus on providing high quality, durable medical grade products within the facility that help nurses and clinicians focus on what matters most to them, which is caring for their patients. So whether it's carts or wall-mounted solutions, the ergonomics and the usability are top of mind in every product that we create."
Gary Bayton's thoughts:
"All right, so today I'm gonna talk a little bit about the JCO carts. Our Evo product is the seventh generation, still all metal aircraft-grade aluminum baked on PATCO with antimicrobial. The real difference between JCO and the rest of the competition is our lightweight at 73 pounds for a powered cart.
We're easily 20 to 40 pounds lighter than most powered carts in this business. Our footprint is the smallest in the at 13 by 16, 10-year warranty decar design the last 10 to 15 years we've eliminated a lot of the failure points. So easy, simple design that's zero maintenance, is no recommended maintenance other than keeping it clean.
That's the only thing you really have to do. And that's very easy with our high gloss, non-pos, baked-on powder coat, antimicrobial. This is our workhorse, the LCD. Does all the things that a typical cart would do: keyboard, tray, mouse trays. We do have fleet management software that'll give you charge status, life cycles, and set up invisible fences as far as an asset utilization tracking.
An option that can be added to the cards. Whether it's laptops, powered, non-powered monitor cards, dual monitor. Drawers, baskets, scanner, guns, printers. We have seen it all over the 30 years we've been doing cards for healthcare and we have a ton of options that will accommodate whatever workflow is best for your team of."
Article written by: Azam Saghir
Latest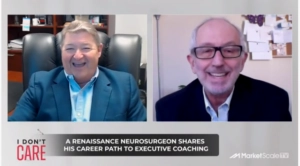 September 22, 2023
The healthcare industry grapples with an overload of information, patient safety concerns, and an increasingly digital landscape. This fact makes professionals who can bridge the gaps between various healthcare disciplines a precious commodity. In fact, according to the Healthcare Information and Management Systems Society (HIMSS), a lot of healthcare organizations and workers believe that […]
Read More