How Healthcare Worker Shortages are Contributing to a Challenging Flu and RSV Season
Is the U.S. prepared for a healthcare emergency this winter? A shortage of healthcare providers is setting the stage for a crisis. Indicators show this year's flu season will be pretty severe, and the RSV season, which typically occurs between late December to Mid-February, is already showing signs of case spikes.
Rachell Neill, Co-Founder of Carex Consulting Group, says this combination of flu and RSV cases, on top of a lingering pandemic, is burning out healthcare workers.
"What it's doing is taking a post-pandemic workforce and putting them back into a position of needing flexibility. It's especially going to impact primary caregivers because if children get sick and are unable to go to school, they're more likely to have a severe illness, so if they get the flu and that gets coupled with RSV, there's a higher likelihood of hospitalization.
Each year the CDC estimates 2.1 million outpatient visits among children younger than five years old due to RSV and 58,000-80,000 hospitalizations.
"It's going to put a strain on our health systems, the healthcare workers, and the parents or primary caregivers that are working," Neill says. "We will also see an impact on companies now requiring workers to return to the office."
Worker burnout is a genuine concern in the healthcare industry, and healthcare systems and communities are working to help alleviate some of the strains. These issues may benefit from loan forgiveness programs to technology automation solutions that increase efficiency and reduce work overload, but challenges remain.
If the situation remains, the U.S. will have a predicted nursing shortage of between 200,000 and 450,000 RNs by 2025. That will result in a 10 to 20 percent nursing gap to-patient ratio as patient needs increase and the number of new nurses decreases. The AAMC projects primary care physician shortages between 17,800 and 48,000 and non-primary care physician shortages between 21,000 and 77,100 by 2034.
How can healthcare increase its workforce and take seasonal healthcare challenges head-on? The American Hospital Association lists several steps, which include: congress passing legislative priorities to stimulate job growth in the healthcare sector, lifting the cap on Medicare residency positions to enhance access to care, and helping America's hospitals better meet the needs of the communities they serve, supporting the Future Advancement of Academic Nursing Act, and regulating anti-competitive pricing practices of nurse staffing agencies, which have led to many nurses leaving full-time positions within hospital networks.
Latest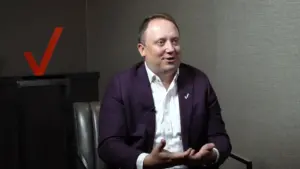 December 1, 2023
For a special episode of The Verizon Partner Network the focus was on the considerable role of partnerships in the Verizon Partner Program and the leaders shared their perspectives on the initiative. Their conversation brought about a lot of thought-providing context on the evolving telecommunications landscape. In today's era, collaboration and integration are key to […]
Read More