How Queueing Can Aid Healthcare in the Fight Against Concurrent Flu and COVID-19 Care
This flu season is unlike any we've ever seen – occurring at the same time as a global pandemic, it's straining the healthcare system in the United States and beyond in new and impactful ways.
COVID-19's more than 22 million cases in the U.S. have resulted in nearly 400,000 deaths, adding to flu deaths that number in the tens of thousands each year. The sheer number of COVID-19 cases during a period already flooded with millions of flu cases adds up to serious pressure on the country's healthcare system to find ways to handle never-before-seen droves of patients without a significant increase in capacity.
There are a number of strategies that can help the U.S. healthcare system more effectively keep pace with these staggering numbers, though one might be being overlooked – queueing.
Queuing solutions and lobby management can help healthcare facilities ease some of their mounting burden in a number of ways, bringing efficiency and order to what continues to be a chaotic time in healthcare. Let's take a look at how.
How Queueing Solutions Bring Relief for Strained Healthcare Facilities
Queueing, lobby management and hospital management solutions help drive efficiencies in healthcare in a number of ways.
Empower better patient management.
Particularly in today's climate, lobbies can't afford to be overcrowded, and physicians can't afford to be running from place to place in their efforts to treat a wide range of patients.
With a queueing solution, practices can get clear insights into wait times, important KPIs, and employee proficiency, and the ease of scheduling that comes along with a queueing solution ensures that patients are booked for the appropriate amount of time, are always informed about when they'll be seen, and receive optimal care.
The patient's experience should be effective and efficient, and managing scheduling with a queueing solution that empowers mobile-friendly options and sign-in, elevated privacy, SMS updates, wait-time transparency and wait-anywhere functionality, and more can help deliver that experience.
Reduce the burden on staff and associated strain and burnout.
When a practice or hospital is more efficient, its staff is less frustrated, tired and strained. Queueing systems don't just serve patients – they help practices run more efficiently from top to bottom, helping staff avoid tedious manual entry and tasks and place their attention where it matters – on patients.
This relief of the growing burden on healthcare professionals is even more critical this flu season, when concurrent cases of the flu and COVID-19 are making it more difficult than ever to remain focused, engaged and productive.
Improve patient outcomes and satisfaction.
When patients can sign up and sign in from anywhere, get real-time insight into when they'll be seen, and work with a doctor engaged and ready to go instead of strained and ragged, satisfaction skyrockets.
Better yet, so do patient outcomes.
The benefits of a queueing system are all aimed at one goal – delivering better outcomes to the patients a practice or hospital sees. The robust data collected by queueing systems and associated patient experience surveys ensure that there's a consistent feedback loop of actionable insights continuing to propel care forward, and the entire healthcare ecosystem benefits from the added efficiencies queueing brings.
Queueing solutions in other sectors of society also benefit the healthcare system by better enforcing social distancing and other precautions, potentially reducing the overall number of COVID-19 cases that will eventually end up straining that healthcare infrastructure.
Today's patients want availability, mobility, ease of use and transparency, and the right queueing system allows healthcare practices and hospitals to provide all of those key benefits.
To learn more about how NEMO-Q is aiding healthcare in the fight against the flu and the COVID-19 pandemic, visit nemo-q.com/healthcare/
Follow us on social media for the latest updates in B2B!
Twitter – @MarketScale
Facebook – facebook.com/marketscale
LinkedIn – linkedin.com/company/marketscale
Latest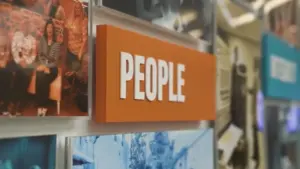 November 29, 2023
At IC System, the language of empathy speaks louder than the transactions of debt collection. In a compelling video feature, IC System's dedicated team casts a spotlight on their unique approach—combining heartfelt empathy with innovative solutions to navigate the often challenging landscape of financial obligations. IC System champions a path of compassion, delving deep […]
Read More