How to Choose the Right Wheelchair Cushion
Wheelchairs were indispensable to an estimated 3.6 million Americans in 2010 who relied on the devices for mobility and independence. Still, wheelchairs are not without their shortcomings. Sitting for long periods of time can prove uncomfortable to residents and prohibit proper blood circulation needed to support a healthy body. Also, sitting applies constant pressure to areas that can cause skin shearing, skin breakdown, and other injuries. In fact, the Society of Actuaries reports that pressure injuries alone cost an average of $10,700 per case, or between $9.1 billion and $11.6 billion in total each year.1
Effective wheelchair cushions provide comfort and protect against injuries associated with long-term sitting. There are a variety of cushions available all designed to meet different needs, and caregiver facilities can help their residents get the most out of their wheelchairs by ensuring each resident has a cushion that matches their individual profile. Cushions are vital for proper pelvic positioning and help control posture to enhance functioning. They also make sitting all day more comfortable, offer skin protection, and help prevent pressure injuries from occurring. Conversely, an ineffective or absent cushion can result in uncomfortable friction and hot spots.
There is no perfect cushion, only the right cushion for your resident. By selecting a cushion that best manages pressure and improves sitting tolerance, residents can better operate their device in comfort and with less injury. When evaluating the individual profile consider:
Postural Support: Determine the level of support your resident requires for proper positioning and alignment and if there is muscle atrophy.
Skin Condition: Determine if your resident is prone to developing pressure injuries or has fragile or thin skin that tears easily.
Mobility: Determine if your resident will be sitting for prolonged periods, if they are self-propelling, and how often they will be moving in or out of their wheelchair.
Height: Factor in your resident's height to ensure that the thickness of the cushion will not prohibit their feet from touching the ground and from moving in and out of their wheelchair safely.
Weight: Determine the resident's weight to ensure the cushion won't bottom out and maintain its shape. This is especially important for bariatric residents that are at higher risk of developing pressure injuries2 The correct weight will also help extend the life of the cushion.
Cushion Materials
Wheelchair cushions come in a variety of materials including foams, gels, air cells, and even a combination of materials to form hybrids.
Soft, spongy foam provides excellent comfort, mild pressure relief, and improves sitting tolerance. The material is suitable for residents who are not plagued by skin integrity complications. Foam cushions are ideal for minimal to moderate positioning needs and come in various thicknesses and densities making them a popular choice. They are generally lightweight, which is essential for self-propelling residents and are often used to improve comfort and sitting tolerance, making them great for residents who are not prone to developing pressure sores.
Latex foam has elastic qualities that allow the material to contour to the body and retain its shape to provide all-day sitting comfort. Plus, latex doesn't absorb moisture and naturally resists microbes such as bacteria, mold, and mildew, making it ideal for residents who suffer from incontinence issues.
Residents who sit for extended periods of time, and are at higher risk of developing pressure sores, may need to consider a premium memory foam cushion like the Temper-Foam (T-Foam™) that molds to body contours for optimal pressure redistribution. It features "slow recovery" capabilities that allow it to retain its compressed shape for greater relief of painful pressure points. T-Foam is lightweight and contains an open-cell structure that permits air to circulate freely through the material, preventing heat buildup and perspiration for cool, long-term comfort. The memory foam material allows it to retain its original shape and offer optimal pressure redistribution.
Gel-foam cushions offer excellent stability and relieve pressure. The material minimizes skin-shearing and provides tissue-trauma protection making it an attractive option for residents with fragile skin. T-Gel cushions are available in smooth and checkerboard forms. A smooth gel surface delivers necessary shear relief, while a checkerboard surface contains individual gel cells that can move independently to react to the user's movements for greater air circulation to fragile skin. Gel cushions offer exceptional comfort and are also ideal for residents who spend most of their time in a wheelchair. They provide high-level postural support and can be used for positioning and stabilizing residents with atrophied muscles.
A premium gel cushion is a higher-end option that provides more enhanced benefits using advanced polymers such as T-Gel. T-Gel is soft, rubber-like and mimics fatty tissue. T-Gel moves with the skin to reduce the risk of skin breakdown, pressure sores, and discomfort. It is also guaranteed not to leak or dry out if accidentally punctured or cut.
Ideal for residents with fragile skin, air cell cushions offer exceptional pressure redistribution and protection against pressure injuries. Typically, a bulb inflator can be used to pump the cells with air to the resident's desired comfort level. Individuals cells act as springs and adjust to the anatomical contours of the user. By shifting independently with the resident's movements, the cells help to reduce friction against fragile skin.
For bariatric residents, it is important to choose a cushion that won't bottom out or lose its shape, and will distribute the weight evenly to minimize pressure injuries. The Tri-Foam Bariatric Wheelchair Cushions offer both weight distribution and reduction of pressure and helps prevent bottoming out. If the resident requires extra support, the Elite Gel Wheelchair Cushions combine foam with a viscoelastic gel topper to provide relief at critical pressure points and support optimal posture. Finally, the WAFFLE® Bariatric Seat Cushions evenly distribute weight, minimize material stress, and aid in pain management. Read our blog on bariatric cushions to learn more.
Cushion covers are essential to help extend the life of wheelchair cushions. They provide both therapeutic and aesthetic value, giving residents the ability to use their cushions in style and comfort. Covers should be breathable to avoid causing hot spots and skin breakdown. Water-resistant covers are well-suited for residents with incontinence issues, while two-way stretch fabric makes it quick and easy to remove covers to be cleaned as often as necessary.
REFERENCES
Read more at alimed.com
Latest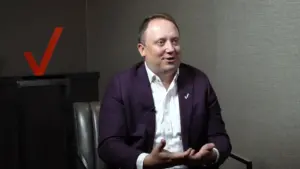 December 1, 2023
For a special episode of The Verizon Partner Network the focus was on the considerable role of partnerships in the Verizon Partner Program and the leaders shared their perspectives on the initiative. Their conversation brought about a lot of thought-providing context on the evolving telecommunications landscape. In today's era, collaboration and integration are key to […]
Read More