How to Overcome a Still-Fragile, Post-COVID Healthcare Supply Chain
Healthcare supply chain shortages triggered spikes in demand and prices, making it difficult for healthcare systems to keep pace. Even with the challenges at hand, community hospitals are finding new ways to meet future demands and navigate a supply chain still recovering from the COVID-19 disruption.
The Current State of the Healthcare Supply Chain 
Current figures report that 62% of Americans have received at least one COVID-19 vaccine shot. Additionally, healthcare organizations are in a better position to deal with the crisis since its inception. These seem to point to a healthier supply chain for the industry.
However, supply chain issues persist, particularly for personal protective equipment (PPE) and many other supplies of critical need. The pandemic rendered the healthcare supply chain fragile and more constrained, impacting all hospitals. Those hardest hit were community hospitals, which suffered extreme shortages. Lacking the budgets and buying power of bigger hospitals, many haven't been able to pay for increased costs caused by scarce supplies.
While some products, such as N95 respirators and isolation gowns, are now more available, the global demand for other items, such as nitrile exam gloves, far outweighs existing production capacity. And with vaccination efforts still underway, coronavirus variants circulating and demand spiking, the situation remains delicate. In response, hospitals implemented various measures to increase the product available on hand.
A Proactive Approach to the Healthcare Supply Chain
So, what's the long-term answer to the current community hospital supply chain dilemma? It all comes back to sourcing and using data to determine what materials are most critical and then partnering with suppliers to ensure adequate supply.
Community hospitals are also taking a more proactive approach to better prepare for the future. There were key learnings from the past year, shared by experts, including:
·       Developing a strategic plan to address supply chain vulnerabilities.
·       Never underestimating the potential of shortages during a crisis.
·       Evaluating GPO performance to assure the most beneficial partnerships.
·       Offsetting the rising costs of PPE with cost and usage reduction initiatives in alternative areas.
How Can Community Hospitals Reduce Supply Chain Costs?
As a Member of TPC, community hospitals amplify their strength by standing together. The TPC Member family works alongside one another to find innovative approaches to supply procurement in times of critical need and provides the economies of scale needed to lower costs and achieve the highest value. Together, TPC Members can yield significant savings across their entire supply portfolio that can help offset the higher prices for current in-demand products like PPE.
Besides finding cost savings and joining a collective to have greater purchasing power, community hospitals should also:
·       Multi-source and diversify suppliers.
·       Involve clinicians in the discussion for feedback and to ensure greater flexibility.
·       Use technology to track supply chains.
·       Leverage data to understand trends in your supply chain and make better decisions.
Rein in Supply Chain Costs for the Future with TPC
TPC has a series of proven tactics that help cut supply chain costs in multiple areas, from cardiac rhythm management to general wound care to spine implant products. Through a strategic approach and a Membership of 10 health systems, 16 hospitals and 200 individual sites, your community hospital can reap the benefits of a supportive network.
To find out more about how TPC can support your supply chain initiatives contact them today.
Latest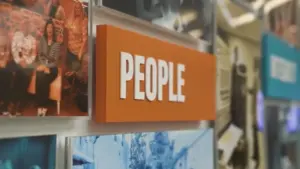 November 29, 2023
At IC System, the language of empathy speaks louder than the transactions of debt collection. In a compelling video feature, IC System's dedicated team casts a spotlight on their unique approach—combining heartfelt empathy with innovative solutions to navigate the often challenging landscape of financial obligations. IC System champions a path of compassion, delving deep […]
Read More