Why It's Important to Track Emergency Medication Shelf Life
In a dental practice medical emergency, having the right medications on hand is critical to provide effective response. Busy practices may find it challenging to manually check and ensure emergency drugs are stocked and always up to date. In this post, we look at common medication shelf-life issues and explain how the HealthFirst Auto-Replenishment Service can help remove the headaches.
Ensuring Medication Safety
Buying medications from a source that meets Drug Supply Chain Security Act (DSCSA) requirements and provides evidence of the drug's authenticity (commonly known as pedigree) is the first step to make sure your medications are safe to use. HealthFirst complies with DSCSA requirements outlined by the FDA.
Changes to Expiration Dates
Tracking medications can be complicated because you must monitor individual drug shelf lives, which can vary depending on the drug.
There is no such thing as a standard shelf life for drugs. The expiration date for each medication is established based on drug product and stability testing to assure the appropriateness of the date. Learn more about the FDA's expiration dating and stability testing regulations and procedures. While we all have heard that in some cases pharmaceuticals might be effective after their expiration dates, there is no assurance they will be. In addition, the method of storage can impact a drug's longevity, so it's critical to follow storage instructions.
Managing Drug Supply Shortages
Occasionally emergency medications are in short supply, which broadly affects healthcare delivery. An impact HealthFirst customers might notice is when certain emergency medications are on backorder until supplies are available. HealthFirst maintains close relationships with critical medication suppliers and aims to reduce backorder as much as possible. Learn more from the FDA about drug shortages.

Keeping Track of Your Medications
It is important to track the expiration dates of emergency medications. You never know when an emergency might happen, and it's critical to have current drugs readily available. When medications are determined to be expired and no longer viable, they should be disposed of properly.
Manually tracking medications, checking expiration dates, and reordering new supplies is a cumbersome process that can be prone to human error. It is easy for a busy office to simply overlook this important task. Fortunately, there is a solution that can keep emergency medications up to date and eliminate the manual work involved in tracking expiration dates.
Two Options to Keep Your Drugs Current
HealthFirst Auto-Replenishment Service tracks kit medication expiration dates, refilling them before expiration. This service is included at no extra charge; customers pay only for periodic refill update shipments that arrive before your kit drugs expire. Learn more about how the Auto-Replenishment Service works.
HealthFirst now offers another way to stay up to date. The Practice Partner Program features regular, predictable costs to manage and replenish emergency medical kit medications. Rather than pay for periodic replenishments, customers pay a set fee for all annual refills. Drugs used in an emergency are replaced immediately at no extra cost.  Certain restrictions apply.
Contact HealthFirst at 800-331-1984 for more information.
Read more at healthfirst.com
Latest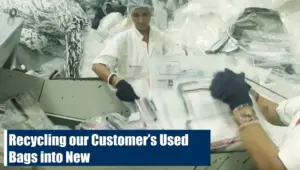 December 6, 2023
This video focuses on EcoLOK4, a groundbreaking product by CONTROLTEK that exemplifies innovation in sustainability. It highlights the process of transforming landfill waste into new deposit bags, with 90% of each bag's material being repurposed trash. This initiative not only reduces waste but also closes the sustainability loop, demonstrating CONTROLTEK's commitment to environmentally friendly […]
Read More