Listening To Patients To Cut Costs
Health care costs in the United States are in the trillions, and finding solutions to cut costs are becoming critical for medical care sustainability. During a conversation with health leaders about health care cost-cutting, experts made a simple argument: listen to patients.
During the discussion, which took place Tuesday at Fortune magazine's Brainstorm Health conference in Laguna Niguel, Calif., Jared Watkin, senior vice president of Diabetes Care at Abbott, spoke to assembled industry leaders about how the company re-developed one of its continuous glucose monitors (CGM) called the FreeStyle Libre—a device that reads blood sugar levels automatically throughout the day—in order to better meet users needs and save costs.
Read the full article here
Latest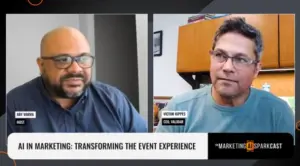 November 28, 2023
AI has been gradually changing the landscape of event technology at a very rapid pace. In an industry where staying ahead of technological trends is crucial, AI's impact on marketing and event management has become increasingly significant. As witnessed in the rise of account-based marketing and enhanced personalization, AI is effectively reshaping how events […]
Read More