Manifest Tradeshow Recap
Phononic, a pioneering company in solid-state cooling and heating solutions, has forged strategic partnerships with industry leaders, setting the stage for groundbreaking advancements in temperature control technology. These partnerships underscore Phononic's commitment to collaboration and innovation, enabling them to reach new heights in delivering cutting-edge solutions to various sectors.
Partnering with key players in the healthcare industry, Phononic has revolutionized cold chain logistics and temperature-controlled medication storage. By combining their expertise with renowned healthcare organizations, they ensure the safe and efficient transport and storage of vaccines, medications, and other temperature-sensitive pharmaceuticals, ultimately enhancing patient care and outcomes.
In the life sciences arena, Phononic's partnerships have propelled scientific research and biotechnology to unprecedented levels. Collaborating with renowned institutions and organizations, Phononic enables precise temperature control for samples, reagents, and specimens, empowering scientists and researchers to push the boundaries of discovery.
Phononic's partnerships extend into the food and beverage industry as well. By working alongside top brands, they have transformed the way perishable goods are stored, transported, and displayed. Through innovative solutions, such as compact solid-state refrigeration systems, Phononic helps preserve freshness, reduce waste, and enhance the consumer experience.
These strategic alliances highlight Phononic's dedication to driving progress and shaping the future of temperature control technology. By partnering with industry leaders across diverse sectors, Phononic continues to pioneer disruptive solutions that redefine the limits of what's possible, revolutionizing the way we cool, heat, and store essential products across various industries.
Latest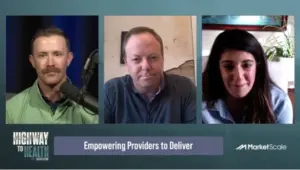 December 6, 2023
The healthcare industry is undergoing a significant transformation, driven by the need to improve patient experiences, access, and outcomes. Amidst this shift, contract lifecycle management (CLM) is emerging as a critical tool for healthcare providers. With the increasing pressure on cost management and compliance, healthcare organizations are seeking solutions that streamline operations and enhance […]
Read More