MarketScale Healthcare 12/28: Integrating Technology in Healthcare
Technology and healthcare are intersecting in ways never before seen. This technology is changing the way we think about how healthcare is being administered and what the future of the industry will look like. On this episode of the MarketScale Healthcare Podcast, we take a look at how education needs to change to include technological advancements and learn about a better way to check symptoms online.
Why Biomedical Engineers Will Be in High Demand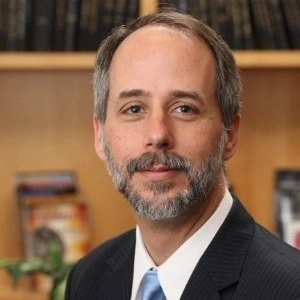 As the aging baby-boom generation lives longer and stays active, the demand for biomedical devices and procedures is expected to increase. That means healthcare is relying on increasingly sophisticated devices for implanting into the body or monitoring it. We're talking about artificial heart valves, prosthetic hips, pacemakers, MRI machines and the like. These are examples of innovations that have emerged at the interface of engineering and medicine, something called biomedical engineering.
Yet most med school graduates are not versed in engineering. That needs to change, says Jeffrey Holmes, professor of Biomedical Engineering and sees how connecting engineering and medicine will accelerate health care innovation.
"On the engineering side, there's a good supply of engineers that have been trained in biomedical engineering," Holmes tells the Marketscale Healthcare Podcast. The limit is on the physician side, where there are not as many physicians with a technology and engineering education."
When engineering and medicine come together, that's where you'll see the real problem solving and innovation happen, Holmes says.
Building a Better Online Symptom Checker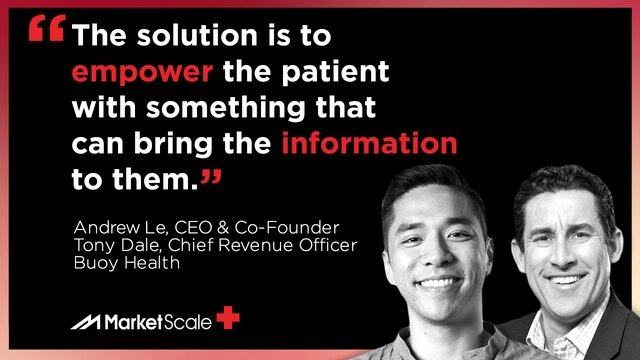 A new online symptom checker is going beyond the WebMDs of past and using real doctors who read and translate real medical white papers to create an innovative statistical map of medicine. On this episode of the Healthcare Podcast, we sat down with Andrew Le, Founder and CEO, and Tony Dale, Chief Revenue Officer of Boston-based Buoy Health, a machine-learning healthcare assistant.
"At the end of the day, there's not enough emergency rooms and doctors to see every patient," Le says. "So, the solution is not to build more ERs or get as many doctors as we can on the phone. The solution is to empower the patient with something that can bring the information to them in a digestible format to make better decisions."
For the latest news, videos, and podcasts in the Healthcare Industry, be sure to subscribe to our industry publication.
Follow us on social media for the latest updates in B2B!
Twitter – @HealthMKSL
Facebook – facebook.com/marketscale
LinkedIn – linkedin.com/company/marketscale
Latest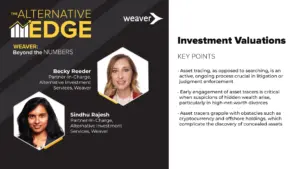 December 4, 2023
In this episode of The Alternative Edge, a Weaver: Beyond the Numbers Podcast, host Becky Reeder, an audit partner and co-leader of the alternative investments practice at Weaver, engages with Sindhu Rajesh, an Alternative Investment Services Partner with Weaver. They unpack the complexities of venture fund valuations, offering critical insights into industry dynamics and best […]
Read More