Medical Professionals Leave and Join the Industry in Droves. How Should This Shape Healthcare Education?
The height of the pandemic was an era of unparalleled stress on medical professionals, and this existential moment for US healthcare has had two parallel effects. On one hand, nearly 1/5th, or 18%, of healthcare workers quit their jobs since February 2020 due to the workload of the pandemic, general burnout, and insufficient pay. On the other hand, the essential work of healthcare professionals attracted bright-eyed students to the field, with U.S. medical school applications hitting an all-time high in 2021, up 18% from the previous year.
How should healthcare's higher education curriculum respond to this loss and influx of medical professionals? Can the industry take learning lessons away from both of these trends to improve healthcare education, training, and worker support…and are the factors driving trained professionals away from the field something that can even be addressed in healthcare education?
We turned to Dr. Ferrahs Abdelbaset, an Assistant Professor and Program Coordinator for the Master of Medical Science at Ponce Health Sciences University, for his perspective on the evolving landscape.
Latest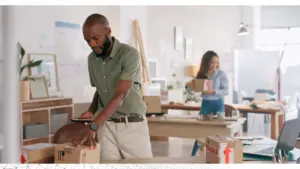 November 29, 2023
While the logistics industry often gravitates toward cutting-edge technology, Wesley Boyce, an Assistant Professor of Practice in Supply Chain Management and Analytics at the University of Nebraska-Lincoln, brings to light the enduring significance of radio communication. In a world enthralled by digital innovation, he argues that the simplicity of radios could be their greatest […]
Read More