MediXall Group, Inc.'s New Healthcare Platform
As the Obama Administration's Affordable Healthcare Act (ACA) remains under constant attack and still fails to deliver the lower rates and better coverage promised, other companies are moving in with their own healthcare solutions.
MediXall Group, Inc is one of those companies seeking high-quality coverage for uninsured or under-insured consumers. Their network providers are credentialed, approved and constantly monitored by MediXall's expert credentials committee. If practitioners fail to meet the standards of an in-network provider, they may not receive payment for services rendered or could lose permission to continue as a provider.
Healthcare services covered by the plan are comprehensive and include internal/family medicine, radiology and diagnostic testing, obstetrics/gynecology, physical therapy, psychiatric and dental care, and chiropractic and holistic medicine.
The MediXall plan differs from "Obamacare" in that members can seek affordable self-pay solutions based on price competition and transparency. The company characterizes their plan as revolutionary and disruptive compared to the current medical care malaise, two approaches that are urgently needed.
Latest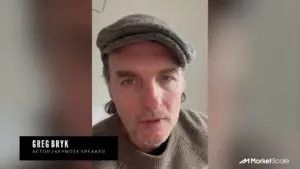 November 30, 2023
In a crowded marketplace, authenticity could be the strongest differentiator in standing out from the competition. Actor and Keynote Speaker Greg Bryk shares his insights on making a mark, on-screen and in the B2B arena. Bryk emphasizes the power of authenticity over pandering to the audience. He explains, "The way to stick out from […]
Read More