The Lifecycle of a Container
On this episode of the podcast, host Tyler Kern talked with Kelly Swails, Senior Clinical Educator for Censis Technologies, the industry leader in surgical instrument management systems, offering advanced, web-based software systems.
Kern and Swails talked about the lifecycle of a container and the importance of tracking during the process.
Today, we're talking about documenting the lifecycle of a container. As a clinical educator, Swails helps companies optimize their use of CensiTrac Instrument Management, the first surgical instrument tracking system built to track all the way down to the instrument level and make documenting processes easier and more efficient.
When you think of the lifecycle of a container, it's neverending, according to Swails. The No. 1 area where containers don't get documented is in decontamination. When they come into this area, they go through pre-clean and washers.
"If you have a tracking system, you have that capability with CensiTrac to scan into that decontamination module," Swails said. "You've now documented that container history that that stuff was cleaned. However, if you don't have a tracking system, you have to write it on paper. Even for those that do, sometimes they're skipping that part, and that may be due to a lack of computers, lack of knowledge or education or knowing that they should be doing this and it should be documented."
Once a container is cleaned, it comes through tray assembly, and Swails noted this is where she typically sees good compliance. Then it goes through sterilization, case cart assembly, and back to the operating room.
Interested in learning more about Censis Technologies' surgical asset management platform? Visit Censis.com.
Follow us on social media for the latest updates in B2B!
Twitter – @MarketScale
Facebook – facebook.com/marketscale
LinkedIn – linkedin.com/company/marketscale
Latest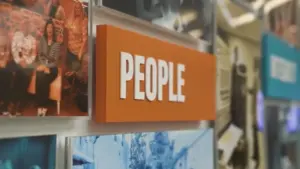 November 29, 2023
At IC System, the language of empathy speaks louder than the transactions of debt collection. In a compelling video feature, IC System's dedicated team casts a spotlight on their unique approach—combining heartfelt empathy with innovative solutions to navigate the often challenging landscape of financial obligations. IC System champions a path of compassion, delving deep […]
Read More