Top 3 Healthcare Insights of 2020
The challenges healthcare executives and administrators face are constantly changing. Host Kevin Stevenson talks with the heroes behind the heroes that are enabling hospitals, urgent care centers and telemedicine operators to spend their time tending to patients, while they handle the logistics.
This week Kevin Stevenson takes a look back at the biggest developments in healthcare and highlights some of his favorite interviews from 2020.
How Healthcare Will Navigate Virtual Hiring Longterm
Prior to March of 2020, Oliver Esman, Managing Partner, Strawn Arnold & Associates did the vast majority of his recruiting work face to face. Today, Esman reports that 95% of their recruiting work is done virtually. "I spend my life on Teams and Zoom and FaceTime and people are adapting to it. You know, I think before people were worried that they were missing something on a virtual interview, missing the personality, not getting all the information, really getting a true sense of the candidate. And that's just people have gotten more comfortable with doing things virtually," Esman said.
How Health Agencies Can Enhance Remote Care Communication
Midha detailed how the company started in 2008 on the day after Steve Careers announced the Apple app store. Since then, Bottle Rocket has worked with leading healthcare providers to improve their patient journey, efforts that culminated with the creation of the highest-paid patient app in the country with a 4.8 rating in the app store.
Health in A Rock 'n' Roll World with Jaret Reddick of Bowling for Soup
Jaret takes Kevin through his long battle with depression, including the struggle of just talking about it out in the open, and the effect it was having on him while he was on the road touring. "You never know what somebody is dealing with internally." Jaret notes that, while he was initially afraid of what people would say when he revealed his internal struggles, the reaction he gets more than anything is gratitude for his willingness to speak on it.

Latest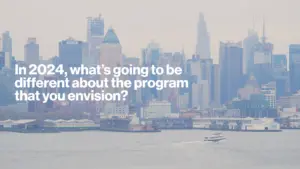 December 1, 2023
In the dynamic telecommunications landscape, Verizon's Partner Network continues to evolve, adapting to new trends and opportunities. For another segment featuring Mark Tina, VP of Indirect Channel Distribution and Channel Chief at Verizon Business Group, he explores exactly what types of significant changes and advancements the Verizon Partner Network will see in 2024. In this […]
Read More