Updated Apple Health app uses FHIR to import patient health data
A growing number of hospitals are encouraging patients to keep and monitor personal health records
Technology keeps the world connected like never before, offering access to a tremendous amount of data with just a simple touch. Much of that access is obtainable via mobile, and with each new app developed, more prospects and opportunities become available.
For Apple, it's always about making that data easier for users to see and to use. The company is now applying those principles to personal healthcare data.
The Apple Health App has the ability, when used with a wearable like the Apple watch, to log steps, monitor sleep patterns, and keep pace with the user's heartbeat. A new update from Apple provides even more useful health-related information – the ability to import and view medical records, offering integration with a growing number of healthcare providers.
Ownership of data
Since the inception of Meaningful Use, patient rights' advocates have pleaded with the government, major EHR vendors, and providers to make personal health records more easily – and freely – accessible. While a majority of providers have patient portals in place, the patient information is typically limited to lab results, appointment requests, or email communication with clinicians.
Apple Health presents a new frontier in personal patient data access that takes the next step that health app trailblazers like Microsoft HealthVault and Google Health were unable to make – providing patients with direct access to their PHR data stored in EHR databases via the FHIR API standard. (See: Frequently asked questions about FHIR APIs)
The user perspective
Alex Lin, a Corepoint Health solutions architect, recently had the opportunity to download his PHR from his healthcare provider via Apple Health:
"I was viewing Apple's newest updates and noticed the beta testing for patient data, using FHIR. Because of the field I'm in, it was only natural to want to take part in the beta test. My healthcare provider was on the list, so I signed up."
Authenticating the app was simple, Alex said.
"I needed to only enter the credentials for the patient portal provided by my physician." After entering the information, the system begins to pull information from the EHR.
"Apple worked with FHIR for the beta to ensure the standard set. In fact, when the app displayed my information, it was tagged with this statement: 'According to FHIR data.'"
Apple Health's PHR functionality is somewhat limited, as it simply displays information from the patient's last physician visit. The future, however, has many possibilities. Alex said:
"Steps and vitals tracked by an Apple Watch could be integrated into an EHR, which could be useful in the event of a medical emergency. This data could also inform physicians as to how patients are doing in prescribed weight loss programs, managing diseases like diabetes, or any number of things. But as of yet, there's no integration functionality."
Currently, the available data is in the form of resting data, with no notifications sent when something new is added. Alex also mentioned portability shortcomings.
"For example, if I go to one doctor, then follow up with another doctor, possibly one that is outside the network, the information can't be exported. For continuity of care, I'd prefer to take my previous results digitally, not in a huge folder."
Alex is optimistic the access provided by the technology can empowering patients.
"Just having the data could prompt people to care for themselves a little bit better," he said.
Interoperability and integration
The ONC reported that as of 2015, 83% of healthcare providers had adopted the use of EHR data. However, even though they have the ability to create digital files, many don't have the capability to handle FHIR requests for data, like those made by Apple Health. With an integration engine, these requests could be translated into a query of the EHR's database and then securely returned to the patient via the app.
Putting integration to use in a patient channel has many advantages. But, what if a patient has multiple providers who aren't in the same system?
Rather than dealing with multiple avenues of information, Apple's new product could provide the ability to fully integrate patient data into a single app. While patient access to all their health records is just one of the possibilities on the Health app's horizon, the next step has to include better interoperability.
To date, 39 health systems have already implemented the Apple Health App, and this number is expected to grow. Ultimately, it would be ideal for all Apple users to have the ability to view their PHR from every doctor and every healthcare organization on their phones or wearables via this app. However, there are still interoperability, integration, and compliance challenges to solve before this technology reaches its potential.
As an interoperability vendor and active participant in the creation of the FHIR standard, Corepoint Health products have the features needed to power innovations such as Apple Health. With Corepoint Integration Engine, the silos of different systems and providers can be mitigated, paving the way for for the entire healthcare community to share patient data with their patients. Explore all the features of our integration engine to see how it can play a role in patient data deliverability.
Read more at corepointhealth.com
Latest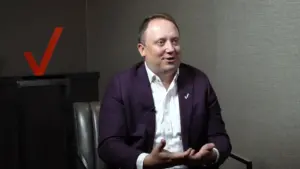 December 1, 2023
For a special episode of The Verizon Partner Network the focus was on the considerable role of partnerships in the Verizon Partner Program and the leaders shared their perspectives on the initiative. Their conversation brought about a lot of thought-providing context on the evolving telecommunications landscape. In today's era, collaboration and integration are key to […]
Read More