What Do the Experts Think Will Be the Future of Telemedicine?
In 2020, telemedicine has gone from emerging technology to a solution that has been thrust into the spotlight. But what are the challenges and limitations of the still-new technology? How does telemedicine pose a new threat to patient confidentiality?
This week on I Don't Care with Kevin Stevenson, we decided to do a little different format to be able to hear from as many experts and listeners of this show as possible. We sent out some questions about the promise and challenges of telemedicine, and we are going to air the most insightful responses.
We posed these questions to CEOs, analysts, doctors, security leaders and general healthcare experts to get a wide array of insights on how telemedicine has grown this year.
What steps forward has telemedicine taken this year?
What are the issues around access and accessibility of virtual care?
What cybersecurity challenges face the healthcare world as telemedicine and work from home become a part of the new norm?
What is the impact of the current staffing shortage on the healthcare world?

Latest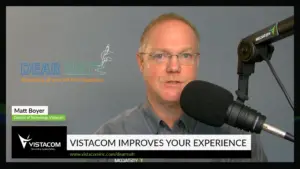 December 11, 2023
In a time when the AV industry supply chain faces unprecedented challenges, understanding its current status and future trajectory is crucial. In this week's segment of "Dear Matt," presented by Vistacom, host Matt Boyer, the Director of Technology at Vistacom, brings his over 30 years of experience in the audiovisual industry to the status […]
Read More