What Fast Tracking the COVID-19 Vaccine Means for the Future of Biopharmaceuticals
The challenges healthcare executives and administrators face are constantly changing. Host Kevin Stevenson talks with the heroes behind the heroes that are enabling hospitals, urgent care centers and telemedicine operators to spend their time tending to patients, while they handle the logistics.
The world's largest trade association, Biotechnology Innovation Organization (BIO) represents over 1,000 biotechnology companies, academic institutions, state biotechnology centers and related organizations spanning the United States and more than 30 other nations. A proactive voice of science and for science that will drive a "bio revolution", BIO is committed to speaking up for the millions of families around the globe who depend upon their success, driving a revolution that aims to cure patients, protect our climate, and nourishes humanity by:
Uniting and empowering biotech innovators and their ecosystem to improve lives
Removing barriers to innovation
Championing broad access to biotech breakthroughs and scientific equality
Catalyzing resilient and sustainable bio-based economies
Dr. Jeremy Levin, Chairman & CEO of Ovid Therapeutics Inc., and BIO's Executive Committee Board Chair, joins Kevin Stevenson, host of MarketScale's I Don't Care podcast, to discuss his company, which concentrates on discovering cures for rare diseases of the brain, why the primary focus of his career has been on finding medicines, and BIO's role in the development of a COVID-19 vaccine.
"I joined BIO with the idea that new medicines are important to people—they're important to you, important to me. I wanted us to put the track of the industry only on finding new medicines to cure diseases. When COVID hit, the biotech industry stepped forward," stated Levin. "This is not one company—this is multiples companies. This is not one approach to vaccines—there are at least six different approaches. This is not simply companies making products—you've got to have a safe drug and an effective drug. And we have one arbiter for that, and I am proud to work with them every day of the week—that's the FDA."

Latest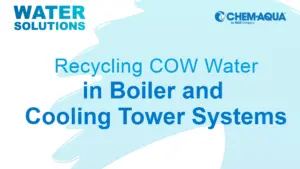 December 7, 2023
For the latest episode of ChemAqua's Water Solutions podcast, the focus was on an innovative approach to water conservation in the dairy industry. The show examined the potential of reusing Condensate of Whey (COW) water, a byproduct of dairy processing, and highlighted some of its economic and environmental benefits. Hosted by Dani Waddell, the informative […]
Read More