Why Investing in EHR Solutions Featuring Speech Recognition is Beneficial For Providers
The healthcare industry is constantly in search of new software and EHR solutions to increase patient care and minimize the amount of time clinicians spend on these clerical tasks, promoting better outcomes.
According to the American Medical Association, about 44% of physicians experience burnout in their practice, and part of that is attributed to administrative duties and data entry. In order to help combat this burnout, we're going to explore the wide variety of benefits speech recognition can provide.
Today, voice recognition is a critical technology within electronic health record (EHR) solutions. Voice recognition can save critical time and money to further help improve productivity.
The Benefits of Investing in Speech Recognition
EHR speech recognition allows physicians to capture notes at the time of care or in between appointments, which can maximize efficiency.
There are many benefits to investing in EHR speech recognition, including:
Reduced Overhead Costs
The average physician can save anywhere between $30,000-$50,000 a year by eliminating transcription services and using EHR voice dictation.
Faster Turnaround Times
Less time spent on patient documentation means more time spent face-to-face with patients.
Reduced Manual Labor and Data Entry
EHR voice dictation provides quicker outputs and minimizes stress.
Improved Accuracy
EHR speech recognition produces higher quality documentation and gets better with time.
Better Overall Communication
The enhanced technology allows for better communication with referring physicians and insurance companies, which leads to higher reimbursement rates.
Increased Clinician Satisfaction
The reduced workload has led to an overall positive experience with caregivers.
EHR solutions that are paired with voice recognition technology eliminate the need for dictation and transcription services altogether. Using artificial intelligence, voice recognition technology is programmed to receive command-based responses from physicians about patient symptoms, procedures and treatment plans.
The software is then able to process and capture documentation narratives, including medical terminology and medications, as well as detect various accents and dialects to deliver automated outputs into specific data fields.
With conventional EHR solutions that don't utilize voice recognition, physicians can spend, in some cases, up to 12 minutes navigating the system and manually entering data to process notes for one patient.
With voice dictation, that time gets significantly reduced to 90 seconds or less, because it's easier to use and requires less error-management.
Case Studies Highlight Real-World Performance
A recent KLAS Performance Report gathered feedback from customers of three speech recognition providers.
Overall findings showed that customers were highly satisfied, noting "positive usability, engaged support, price, integration, and functionality."
To learn more about how ChartLogic's EHR solution can serve your operation, contact them today.
Latest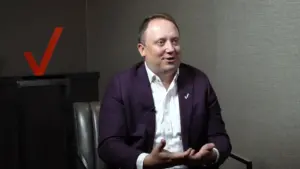 December 1, 2023
For a special episode of The Verizon Partner Network the focus was on the considerable role of partnerships in the Verizon Partner Program and the leaders shared their perspectives on the initiative. Their conversation brought about a lot of thought-providing context on the evolving telecommunications landscape. In today's era, collaboration and integration are key to […]
Read More