7 Best Practices for Post-COVID Traveling: Say Yes To Travel
This week on Say Yes To Travel, Sarah Dandashy gives her tips for travel NOW as well as Post-Pandemic. When sharing these tips, it became really obvious, that the tips that apply to travel now are really best practices that you can apply moving forward.
Stay Informed
Do not panic. Stay informed and be smart. Listen to the suggested precautions: wash hands frequently, avoid touching your face, reduce going to places with large crowds and practice social distancing. Assess your health honestly. Also, stay on top of new developments as this situation is VERY fluid.
And with this, consider the whole travel ecosystem. Travel is more than just planes and hotels, it is about the destination as well.
Best Way to Increase Your Chances of a Refund
Be specific with WHY you are cancelling. Everything is on a case by case basis right now. If you are cancelling because you are sick or you have a pre-existing health condition that puts you at high risk, let the company know. You will likely have to prove it with a doctor's note, but companies are making exceptions for these cases. If you are just cancelling because an event got cancelled, you might be out of luck. Regardless, most companies are trying their best to work with everyone, given the circumstances.
Consider Postponing Instead of Cancelling
Especially if you are having a hard time getting a refund–get credit where you can and plan something later. There is no point in trying to push through and travel now. With so many attractions and activities closed, it is likely your destination will not be fully operational. Do you really want to go to a destination where everything is closed?
And don't know when? Err on the side of safety and push it to early 2021.
Wait to Book
Have something you really want to book for? Aim to travel later–and by later, I mean much later– this year. The impact this is having on the travel industry is huge. I say focus on immediate needs, and then look to book closer to the date. Or snag a super cheap rate if you see one now–just triple check the cancellation policies.
Consider a Staycation or a Road Trip
Play up the staycation! Go to a fun hotel in your city, or drive to a nearby destination and escape for the weekend. This is a great way to scratch that travel itch while dipping your toes back into the travel waters. Check out local hotels, many are offering discounts.
Book Direct with Hotels and Airlines to Minimize Cancellation Fees
Hopefully you haven't had to learn this the hard way, but if there is one tip you HAVE to take away from today, it is BOOK direct. Third parties usually add fees and extra red tape that no one needs if you are trying to change or cancel a flight.
Communication is Key
This applies to so many parts of travel, but it is so important. For example, uncertain about safety precautions where you will be staying? Check out the hotel's website. Many are sharing what they are doing in regards to cleaning.
Call and Speak with someone at the hotel. Don't just rely on notes made if/when you book online. State your preferences, allergies, sensitivity to chemicals ahead of time as there might less flexibility in moving rooms. There is more thought going into the preparation of your room. Might not be easy so change rooms. So be patient!
You also want to find out more about the destination. What are you planning to do while you are there? Contact the concierge at the property to get an idea on what might be open, from restaurants to activities. This way you can work together with a local.
Well those are a few travel tips for now and post-pandemic–but as I mentioned before, these are really great all around.

Latest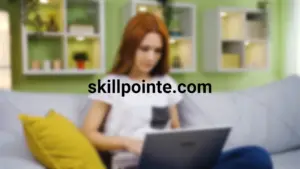 November 30, 2023
Adopting an entrepreneurial mindset is increasingly essential in today's diverse professional world. This approach, emphasizing resilience and innovation, is applicable in various careers, encouraging individuals to see opportunities in challenges and to think beyond conventional methods. SkillPointe recognizes the importance of aligning this entrepreneurial spirit with career aspirations. The organization assists individuals in transforming […]
Read More