Bringing a New Standard of Clean to Travel
In today's podcast, I got to speak with Gonzalo Escorial, Global Key Account Manager in Travel and Tourism for SGS. SGS has been around for nearly 140 years, specializing in inspection, verification, testing and certification across many fields.
This year, the company launched its Cleaning and Disinfection Verification Service, designed to bring a new level of cleaning standards, protocols and maintenance to the hospitality industry.
In an industry where guests' opinions really matter, hotels need to focus on consumer confidence, specifically by providing assurance and reassurance that where they are staying is safe.
Cleaning standards have been raised and, quite frankly, that is here to stay. But, more than that, the focus is also on creating a safe environment for those working in the hospitality industry. It is not solely about the guest, but the whole property.
As a result, SGS has sought to help the travel and hospitality industry by providing what it really needs—a third-party company to set protocols, verify cleanliness standards, and assist in maintaining these standards over time. The goal is to minimize risk as much as possible.
SGS is also working on a COVID-19 testing program for travelers where PCR or antigen tests can be performed so that people can prove they are allowed to travel.
Yet, with all of the changes we have seen this year, Gonzalo remains very optimistic. Knowing that the "new normal" will ultimately feel very familiar to the "old normal," there will be more of a sensitivity to individuals.
SGS is certainly a company to keep an eye on moving forward. It is heavily focused on thinking outside of the box, as this pandemic has forced many of us to get creative. For SGS in particular, it will be about continuing to provide service by using more technology like remote assessments, virtual assessments, and more.
After all, if there is anything 2020 has taught us, it is that we all have to be adaptable and ready to evolve.
For more information on SGS, visit https://bit.ly/2UxOBdk or connect with the team at EHS.COVID19helpdesk@sgs.com.
Latest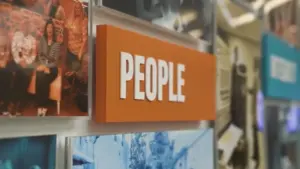 November 29, 2023
At IC System, the language of empathy speaks louder than the transactions of debt collection. In a compelling video feature, IC System's dedicated team casts a spotlight on their unique approach—combining heartfelt empathy with innovative solutions to navigate the often challenging landscape of financial obligations. IC System champions a path of compassion, delving deep […]
Read More