Cal Poly's Hospitality Program Receives Significant Endowment
The founder of Collins Foods International, now known as Sizzler International, and his wife donated $10 million to Cal Poly's Collins College of Hospitality Management in Pomona, the school announced March 20.
The school will use the gift, in part, to create the Carol and James. A Collins Excellence Endowment to support undergrad and grad students from historically underrepresented groups, according to the school.
The donation will also help the University expand and create new programs, including a Ph.D. in hospitality management, new restaurant and classroom technologies and expanded international outreach.
Read the full article here
Latest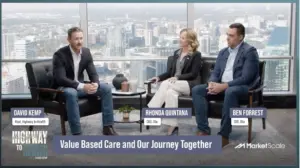 December 7, 2023
As of recent times, the healthcare industry has been progressively shifting towards value-based care, a model that emphasizes patient outcomes over the quantity of services delivered. This transition represents a significant shift that promises to enhance patient experiences and outcomes while controlling healthcare costs. With a growing emphasis on this approach, especially over the […]
Read More