CDC Says Cruises Possible by Mid-Summer as Tensions Boil Over
(Bloomberg) —
U.S. cruises could resume by mid-summer with restrictions, the Centers for Disease Control and Prevention said Tuesday after Carnival Corp., the largest operator, threatened to relocate ships to other markets.
The agency's signal sent shares of cruise companies rising in after-market trading, with Carnival gaining as much as 4.9%. Royal Caribbean Cruises Ltd. and Norwegian Cruise Line Holdings Ltd. also advanced.
The industry has been pressuring the agency, saying it is restricting their return to the seas even as other hospitality industries like hotels and theme parks reopen. Earlier Tuesday, Carnival threatened to move some U.S. ships to other ports, more than a year after the industry essentially went on hiatus over the Covid-19 pandemic.
The CDC technically lifted its ban on cruises in October but issued a so-called conditional order with a multistep process that companies must meet to sail again. They claim the process is overly burdensome, that the CDC hasn't met its own timeline, and that the whole process treats them more harshly than other tourism-related businesses. They need about 90 days to prepare ships to sail again, and the uncertainties of the process have left them in limbo.
"CDC is committed to working with the cruise industry and seaport partners to resume cruising following the phased approach outlined in the conditional sailing order," CDC spokeswoman Jade Fulce said in a response to questions about Carnival. "This goal aligns with the desire to resume passenger operations in the United States expressed by many major cruise ship operators and travelers; hopefully, by mid-summer with restricted revenue sailings."
'No Choice'
Carnival warned that its namesake cruise line won't sit by if the CDC's process drags on.
"While we have not made plans to move Carnival Cruise Line ships outside of our U.S. home ports, we may have no choice but to do so in order to resume our operations, which have been on 'pause' for over a year," Christine Duffy, president of the company's namesake Carnival division, said in a statement Tuesday.
The brand is extending the suspension of U.S. operations through the end of June. But under current government restrictions, management essentially had no choice. The company's Seabourn luxury division announced plans on Tuesday to restart cruises from Greece in July.
The cruise industry in recent weeks has called on the CDC to let voyages from U.S. ports resume by Independence Day, when President Joe Biden has said the country can return to a version of normal. Florida Governor Ron DeSantis, whose state is home to the major lines and a gateway port for Caribbean cruises, added to their voices.
Norwegian Cruise Line Holdings Ltd., the No. 3 player, said Monday it plans to start cruising from U.S. ports on July 4 with fully vaccinated guests and crew.
Cruise Lines International Association, the lobbying group that represents most of the companies, wants the CDC to drop the conditional framework completely and guarantee that sailings can start by July.
—
By Joyce Koh
Latest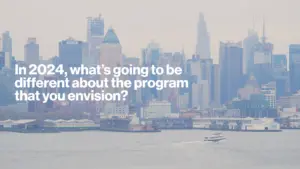 December 1, 2023
In the dynamic telecommunications landscape, Verizon's Partner Network continues to evolve, adapting to new trends and opportunities. For another segment featuring Mark Tina, VP of Indirect Channel Distribution and Channel Chief at Verizon Business Group, he explores exactly what types of significant changes and advancements the Verizon Partner Network will see in 2024. In this […]
Read More