Cruise Lines Contribute to $2.2B to Cuba's Travel Market
Cuba has become a destination hotspot. Estimated to become a $2.2 billion travel market, cruise ships have taken notice and are bringing travelers from the States to bolster the travel and tourism of the country.
The report from Cubatrade.org estimates that the three top cruise lines, Norwegian Cruise Line Holdings Ltd., Carnival Corporation, and Royal Caribbean Cruises Ltd., deliver over 586,000 passengers annually to Cuba on 344 itineraries, totaling over $781 million in gross revenue for the cruise companies. At $140 per person, travelers spend a total $83 million on the island in expenditures including costs for tours, meals, ground transportation, sundries, souvenirs, spirits, coffee, tobacco, artwork, and crafts. Cuba will collect an additional $22 Million in port fees alone.
On February 20th, Regent Seven Seas announced the availability of even more itineraries for 2019 and 2020. "We are delighted to offer more opportunities for travelers to visit such a historic and culture-rich destination," Regent chief executive officer Jason Montague said in a statement.[1]
Additionally, airlines stand to gain with the cruise boom as well, with $235 million dollars spent by tourists looking to join a Cuban itinerary, and $109 million going to hotels, restaurants, and ground transportation services located in South Florida.
[1] https://www.travelpulse.com/news/cruise/regent-seven-seas-cruises-adding-voyages-to-cuba.html
Latest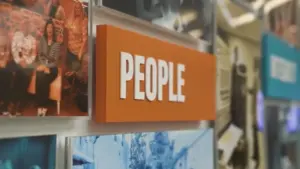 November 29, 2023
At IC System, the language of empathy speaks louder than the transactions of debt collection. In a compelling video feature, IC System's dedicated team casts a spotlight on their unique approach—combining heartfelt empathy with innovative solutions to navigate the often challenging landscape of financial obligations. IC System champions a path of compassion, delving deep […]
Read More