Hilton Takes Bold Actions to Serve the Environment and Social Programs
Hilton just announced its plan to reduce its environmental footprint by half and double its social impact investment by 2030, making it the first major hotelier to take such measures.
Hilton's Travel with Purpose corporate responsibility program aligns with the United Nations' 2030 Sustainable Development Agenda. In addition to slashing its footprint and sending zero soap to landfills, the company plans to double its spending with local and minority-owned suppliers as well as its investment in programs promoting the welfare of youth and woman globally.
In May 2018, Hilton surveyed 72,000 guests and discovered that social, environmental, and ethical considerations are central to their buying preferences. The survey also asked travelers if they research a hotel company's environmental and social efforts. The results were useful in Hilton's strategic planning:
33% actively seek this information before booking.
Female travelers (39%) are more likely to actively seek this information before booking than male travelers (29%).
Guests staying in Central/South America (46%), the Middle East/Africa (45%), Asia Pacific (41%) and mainland Europe (35%) are more likely to seek this information before booking.
Christopher J. Nassetta, President and CEO, Hilton, and Chairman, World Travel & Tourism Council, revealed that Hilton is "taking a leadership role to ensure that the destinations where travelers work, relax, learn and explore are vibrant and resilient for generations of adventurers yet to come."
Already an environmental leader in the industry, Hilton's new 2030 Goals include a plethora of environmental and social improvement targets such as reducing carbon emissions, removing plastic straws from managed properties, expanding their soap recycling program, doubling monetary support for disaster relief efforts, and contributing 10 million volunteer hours through Team member initiatives.
According to Sheila Bonini, Senior Vice President, Private Sector Engagement, World Wildlife Fund, these efforts are, "setting in motion a plan that will have ripple effects across the hospitality industry while providing more sustainable options for travelers."
Read the full story here.
Latest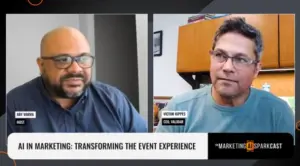 November 28, 2023
AI has been gradually changing the landscape of event technology at a very rapid pace. In an industry where staying ahead of technological trends is crucial, AI's impact on marketing and event management has become increasingly significant. As witnessed in the rise of account-based marketing and enhanced personalization, AI is effectively reshaping how events […]
Read More