Hotel Nightmares
When travelling, not everyone can afford the glitz and glamour of five-star resort. However, the expectation of a clean bed, functioning television and a breakfast that provides eggs served above room temperature should be an expectation.
Everyone has stayed in a hotel that they cannot wait to leave the moment they enter their room to a light switch that does not work and a window view of a cement wall. We looked at some of the country's worst accommodations for today's photo series, taking a look at everything from the bug-infested to the uncooked meals.
To contribute to future Hotel Nightmares tweet us your horrid experiences @HospitalityMKSL
Money doesn't buy what it used to but this still had a 3.2 on Orbitz!
@AllesleyHotelTG beautiful at £120 a night! #disgraceful #hotelnightmares pic.twitter.com/zrfxhDUEMq

— James (@Brodrick77James) October 25, 2014
The black out curtains were being washed….
Bad curtains The room was too bright so they used paper to block it out 😂😂@MamaShelter_LA #worsthotel pic.twitter.com/OzB48kofjB

— SHIBA SAN (@ShibaSanMusic) February 18, 2016
This is more evidence of nightmare guests!
#hotelnightmares #ShouldaHadaShutgun pic.twitter.com/7I1Dn9FXS2

— Technicraft Product Design (@technicraftpd) August 27, 2014
We might have cheated as this is more of a kitchen disaster, but this is still truly horrifying to have been served this.
Genuinely can't believe my Mom was served this #hotelnightmares pic.twitter.com/lWCywTLdB3

— Philippa Williams (@Philippa3267842) December 7, 2014
The window with a view was extra!
.@BritanniaHotels such quality as usual! #not Bad service and showing state of bedrooms. #avoid #WorstHotels pic.twitter.com/OquCyIR0Bc

— It's Me …. Amy (@BambiAmy78) October 8, 2015
Post Fourth Of July Patriotism at its finest!
@DaysInnAustin @DaysInnDartNS @daysinnsaltlake #fail #worsthotels #MemorialDay pic.twitter.com/73oPOoHDKy

— shake & bake Mama (@shakebakeMama) May 27, 2014
The wrath has come to that hotel room.
DO NOT stay @AmericanaResort #Critters everywhere#Dirty #Gross #Bugs #WorstHotel #PoorCustomerService #BugInfested #AmericanaNiagaraFalls pic.twitter.com/hKARGY74V3

— Dana Reznik (@danes13) June 15, 2017
The designer of this bathroom wanted to play a sick joke…
@GordonRamsay What the fuck?…. Just out of reach. #HotelNightmares pic.twitter.com/13fgKpInHE

— Daniel Parker (@MrDanielParker) February 14, 2015
Attention Hotel Owners:  For a free Terminix consultation meeting please call 888-699-1494
#Super8hotel #bedbugs #Worstexperience #Worsthotel #Worstcustomerservice I'll never ever stay at a Super 8 nor will I ever recommend anyone pic.twitter.com/RVWFgnCbwb

— Jennifer Khuu (@Jaaye_Kaaye) October 14, 2016
This was a test to see if the room has been cleaned, and it won't be the only failed test.
https://twitter.com/skylar_vaughan/status/997694471516098560
Hoodies of yesterday…or last year…
https://twitter.com/MissHMaclean/status/517079963242352640
For the latest news, videos, and podcasts in the Hospitality Industry, be sure to subscribe to our industry publication.
Follow us on social media for the latest updates in B2B!
Twitter – @HospitalityMKSL
Facebook – facebook.com/marketscale
LinkedIn – linkedin.com/company/marketscale
Latest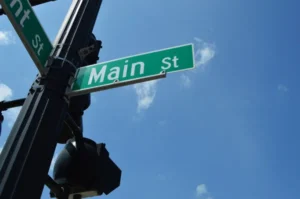 October 7, 2022
On Tuesday, September 13, 2022, the Dow dropped 3.94% after an August inflation report indicated a 0.1% month-over-month rise. Tech stocks bared a large brunt of the losses, with Meta dropping 9.4%
Read more