Should Hotels Be Worried About Amazon Disrupting The Industry
Many hospitality industry experts chimed on the subject, with opinions ranging from complete dismissal to panicked predictions about doom and gloom for the very harmonious online travel marketplace.
This is not the first time it was predicted that Amazon would try to tackle the online travel space. Back in 2013-2015, Amazon attempted twice to enter the online travel space with its ill-conceived Amazon Local, which relied on flash sales, and its short-lived Amazon Destinations, relying on the merchant model and manual upload of inventory availability and pricing by hoteliers.
Needless to say, neither of these attempts proved successful among travelers or hoteliers. In January 2015, an opinion article was published, "Should Hoteliers Be Concerned with Amazon Becoming the Next Mega OTA?", in which it was concluded that they shouldn't worry, at least for the time being.
Read the full article here
Latest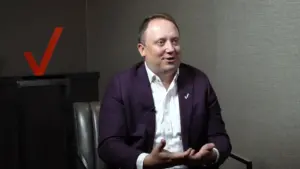 December 1, 2023
For a special episode of The Verizon Partner Network the focus was on the considerable role of partnerships in the Verizon Partner Program and the leaders shared their perspectives on the initiative. Their conversation brought about a lot of thought-providing context on the evolving telecommunications landscape. In today's era, collaboration and integration are key to […]
Read More