How the "Train Effect" Developed from Travel Restrictions
Driven by consumer desires for new experiences, innovative technologies and environmental impacts – travel is changing. Host Sarah Dandashy explores the technologies and logistics that power travel and the brands that build unforgettable experiences.
Last year, the travel industry experienced disruptions like never before due to COVID-19. This trillion-dollar global industry was more than just a business—it was a part of the human experience. With lockdown orders and basically no ability to travel outside one's country, consumers began to find creative ways to see beyond their back door. Frank Marini, President of Yankee Leisure Group, an independent rail tour operator, witnessed some notable trends in 2020. One of which was a revival in train travel.
Train travel fit perfectly for what people were looking for in 2020. Trains aren't just for commuting, a misconception. In a normal year, AMTRAK moves about 33 million people a year. "About 90% of the travel we book on AMTRAK Vacations is in private sleepers, and around 70% is travel to national parks, so as the pandemic happened, we were perfectly positioned," Marini commented.
Train travel has a somewhat nostalgic sense about it; many counting it as something on their bucket list. It also doesn't have some of the negatives of air travel. Marini said, "I don't think I've ever met anyone who, when they hear rail travel, whether they've traveled or not by rail, it doesn't put a smile on their face."
The "train effect" became popular for travelers in 2020, as Marini explained, "One, rail travel lends itself to private travel, and second, many of the routes have destinations at national parks, which were very popular in 2020."
Travelers possibly perceived trains to be safer because of the private cars, separate boarding, and meal delivery to rooms. There was no group congregation like other modes of travel. These positives, along with the allure of a train experience, gained many new travelers, with 67% of the company's bookings being first-timers.
Another unique aspect of Yankee Leisure Group is that itineraries come from travelers. Every week, their analysts review common combinations that consumers created. If it makes sense, they package it as an itinerary. They can do all this within only 48 hours, so it's an almost real-time response to customer demand. "We launched 175 new itineraries since COVID, all designed by what customers were purchasing," Marini added.
Follow us on social media for the latest updates in B2B!
Twitter – @MarketScale
Facebook – facebook.com/marketscale
LinkedIn – linkedin.com/company/marketscale
Latest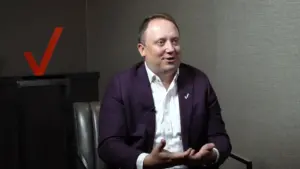 December 1, 2023
For a special episode of The Verizon Partner Network the focus was on the considerable role of partnerships in the Verizon Partner Program and the leaders shared their perspectives on the initiative. Their conversation brought about a lot of thought-providing context on the evolving telecommunications landscape. In today's era, collaboration and integration are key to […]
Read More