How Managers Can Run A Restaurant From A Smartphone
One of the biggest problems a restaurant owner or manager can face is stepping out of the office during a customer rush and wondering how well the operation is running in his or her absence. A lot can go wrong in the restaurant industry in a very short period of time.
Guest management solutions and automation company QSR Automations has developed a new app for iOS and Android platforms designed to give upper-level management and staff remote access to the operational side of the business to make informed decisions and mitigate any issues a restaurant may be facing.
The phone app from QSR is called Vision and gives restauranteurs a variety of options to help manage their business on the go. Users can quickly pull up breakdowns of kitchen and guest volume to make informed decisions on how much staff to keep on a shift—ensuring the right personnel is always on site.
Other features of the app include reducing errors and waste by identifying inefficiencies and negative patterns like voided items and comp courses to intervene before it affects restaurant profitability. It also includes a customizable dashboard featuring more than 30 metrics that affect operational flow like daily checks, number of courses, open menu counts, number of active visits and waitlist counts.
"Restaurant operators struggle to get a complete picture of their operation, especially when they are not onsite. Vision was designed for managers and other above-store personnel to have visibility into their operations from the palm of their hands," said Lee Leet, Founder and CEO of QSR Automations.
Apps like Vision are giving managers and owners more flexibility to manage other facets of a restaurant without ever being in the dark about the daily operations.
Latest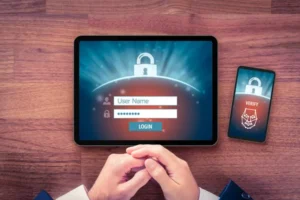 October 3, 2022
KEY POINTS: KEY POINTS: Attacks exploiting multifactor authentication are on the rise. Using MFA fatigue, attackers successfully breached Uber and Okta. Security measures like
Read more