I Don't Care: The Sticky Issue of Wasteful Spending
On this episode of I Don't Care with Kevin Stevenson, he discussed the growing issue of wasteful spending in the healthcare industry.
The Department of Health and Human Services and the Centers for Medicare and Medicaid Services reported that U.S. healthcare spending hit $3.5 trillion in 2017, a 3.9% increase from 2016. While it would be easy to assume that the more more that is spent on healthcare means that Americans are getting healthier, but the data tells a different story.
A study by Dr. Natasha Perekh from the University of Pittsburgh School of Medicine and representatives of Humana Health Care estimates that the annual costs of waste in the health care system ranges from $760 billion to $935 billion.
Kevin broke down the causes of this wasteful spending and discussed ways to fix it.
Listen to I Don't Care LIVE every Friday morning at 9:30AM CST to stay up to date with everything going on in the healthcare industry.
Latest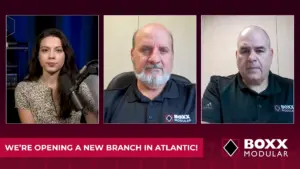 December 4, 2023
In an era where construction innovation is reshaping the industry, modular construction's growth continues to rise. In this episode of Built Modular, Boxx Modular's strategic expansion into Moncton, Atlantic Canada takes center stage. Host Gabrielle Bejarano welcomes Charles Landry and Ray Girouard to explore the implications of this venture. Bejarano, Landry, and Girouard discuss […]
Read More