Company Culture Lessons from Southwest Airlines with Ginger Hardage of Unstoppable Cultures
Everybody knows that Southwest Airlines as a company knows how to have fun. On today's podcast, we spoke to the woman largely responsible for many of the unique things about the company's brand and image. "Culture is everybody's job," said Ginger Hardage, former Senior Vice President of Culture and Communications for Southwest Airlines, and founder of Unstoppable Cultures, a Dallas-based consultancy aimed at helping leaders improve corporate culture for their employees.
Hardage shared some examples of great company environment, its affect on employee morale and productivity, and how even small businesses can have world-class culture like Southwest Airlines.
Shelby Skrhak: Certainly the culture there at Southwest Airlines is legendary. So share just a little bit of background. So what did Senior VP of Culture entail? What are some of the things, some of the programs that you help instill and get started?
Ginger Hardage: What we really wanted to make sure we were doing was perpetuating the great culture that Southwest Airlines had put in place since 1971 by the founder Herb Kelleher and also Colleen Barrett who is now President Emeritus and Herb is Chairman Emeritus and the rich tradition that they put in place. So many times I hear from companies that say, "What do you do as a company grows?" And the wonderful thing is Southwest was able to start with a great culture, but now the company has 56,000 employees and is still perpetuating that culture. And that's what our focus was on the culture team is putting together different types of events that would continue to perpetuate the culture.
There were hundreds of things that we did to make sure that the culture stayed as vital as it was and you have to partner across your organization. And we literally had a best place to work, a committee, and it was a cross-cultural group. We work together from human resources, diversity and inclusion, change management, and all of us work together to make sure we were in sync and all of our programs were supporting the culture of the organization.
So one example, something that we would do. We had a Culture Committee and that Culture Committee consists of employees from across the organization who applied to be members. So you have to apply. It was an honor to be a member of the Culture Committee. So you'd have a pilot from Chicago, a mechanic from Oakland, and someone who work in the airport in Houston for example. So we'd have about 200 people who are part of the Culture Committee and they would put on events to perpetuate that culture. They kept their regular job, but we would have these special events. One would be called a Culture Blitz.
And if you could imagine, if we were trying to touch every employee in Denver that day, we'd start early in the morning by addressing the employees who came in really early, serving them food. Food is the immediate unifier. All of us love to eat, so serving them and thanking the employees. And another thing they would do, they would meet every flight that would come in and normally when a flight comes in, the passengers get off and the flight attendants tidy up the cabin. But during Culture Blitz, these employees, part of the Culture Committee, would actually meet that flight and give the flight attendants, "Here's a packaged lunch. Take a break and we're going to clean your airplane for you on this turn."
So that's an example of the delight and surprise types of moments that the Culture Committee would be involved in.
SS:  Looking to hire the very best for your teams that certainly key ingredient for success there, but the other thing you said that's interesting to me is that having employees that act like owners. So talk to me a little bit about this idea of empowering employees or I guess supporting employees so that they feel like they can act as owners in terms of their pride of work, their level of service to the customers or the guests and what that does for company's culture in terms of how well they're treating their customers.
GH: Absolutely. One of the things I encourage organizations to do when I'm consulting with them or speaking with them is don't be too rule based, don't have too many rules and policies about what employees can do or don't be too prescriptive or you're going to miss too many delightful surprises. And one example that I love to give is, the story actually came from a customer, a customer wrote us and told us about how she and her little boy were traveling and they were traveling on at Nashville and he'd accidently left his backpack somewhere in the airport. 
So when they got to their final destination, she called the 1800 number and was put back in touch with the folks in Nashville where they've flown out of. And the woman who got that call was Emily, and Emily immediately started looking for the backpack. It wasn't in the typical Southwest area. So she went above and beyond, she acted like an owner, and she went outside in the other areas of the airport and actually found it in one of the dining establishments there at the airport.
So she didn't just, you know, the mailing label on it and send it back. There was a bear inside the backpack. It was called Hanover Bear. And the little boy didn't want to sleep without his bear. So she actually wrote a note and pinned it and signed it Hanover Bear. So she talked about the experiences that the bear had while he was away.
Shelby Skrhak: Oh, wow!
GH: At the airport. So those are the kind of examples. You couldn't script that, but that you hire the kind of employee that's going to act like an owner, that's going to have that initiative. So she made it fun and memorable, so memorable that the customer wrote us about Emily. So as leaders, what we have to do, is give employees that type of freedom in doing so and repeating the stories, repeating those stories. So I encourage organizations to also employ active storytelling because it's a wonderful way to show the kind of behavior that is recognized and appreciated at our organization.
SS: So you mentioned active storytelling and that's something that I've seen headlines on recently and it seems like that seems to be a trend in leadership. I guess describe what active storytelling is and why it's so important to share the successes and share the wins of a company and be able to do that well.
GH: Certainly, Shelby. Well, one of the things storytelling does, it allows you to really model the kind of behavior that you're looking for in your organization and it also shows the boundaries or the lack of boundaries in which the way hospitality can be delivered in their organizations. So depending on the size of the organization, you know, if a listener is going, "Gosh! I have a small organization." Well, if you have a small organization, you probably could send everybody an email or you could tell a story every time you have one of your standup meetings with your employees. You could commend an employee for doing something fabulous.
GH: So one of the ways that Southwest does the storytelling so well is every week the CEO, Gary Kelly, records a message to employees so employees can hear it on their cellphones or they can read it on the company internet, but he tells what might be happening in the last week, what might be coming up in the week ahead, it's a short message. But he always ends it with a shout-out and that shout-out is really holding out some sort of behavior that a customer wrote about or another employee talked about another employee doing, but he always uses storytelling to end with a shout-out and a commendation to one of the employees and what a great way every week to reinforce the kind of behavior that you're looking for in your organization.
SS: Absolutely, and being able to share examples of creative ways to really show that appreciation.
GH: Absolutely. And it gives employees a freedom and how wonderful to be recognized especially in organization the size of Southwest, 56,000 employees, to be one of the people held out. I've seen so many instances when that happen and just the pride that the employees had when they were singled out for something that they had done.
SS: Also, you do bring up a good point. So in these large organizations or these organizations that are kind of famous, best places to work, you hear a lot of these great innovative stories of recognition. But what about some of the smaller companies that don't really have that instilled at least on a large scale? What are some less obvious signs of a good company culture?
GH: Well, one sign of a good company culture is a low-turnover rate. So I think that's what many organizations are seeking is to lower their turnover because look at the cost of management time in hiring, look at the cost in training. Some industries have 50% turnover of their hourly workers in the first 18 months. So that is a huge cost drain to the organization. So one of the things organizations can do is make sure they're hiring the right kind of people and in the beginning not settling for someone who isn't a good fit for the organization or that particular job and really giving them all of the training they possible can.
GH: So in a smaller organization, once you've hired that right person, there are lots of ways you can do storytelling even in the small organization. An example would be almost any size of organization has a website they could feature their employees on or they have social channels in which they're talking to their customers. So encourage them to use those social channel whether it'd be Facebook, LinkedIn, Instagram and feature your employees in that, talk about the great things your employees are doing to interact with your customers. So using those channels to make that connection and reinforcement.
Shelby Skrhak: So with Unstoppable Cultures, you're working with leaders and companies to improve their cultures either from the start or rejuvenating a corporate culture. Ginger, would you share some more examples of great culture that you found in your work consulting?
GH: Yes. One example, in Southwest, I'm sure many companies as well do some sort of annual survey or periodic survey on employee satisfaction. And we had so many recognition programs at Southwest. We thought we had recognition locked down. We thought we were really world class in it and we got some feedback from some of our employees that, "Put us back on our heels." And it was that our employees were not seeing as much recognition from their direct leader.
And that's where all employees want to feel the most is from their direct leader. So a lot of our organizations, we have the annual banquet, the annual awards, and those are great, and we should keep doing them. But in our organizations, are we equipping our frontline leaders who are the hardest working people in our organizations to be able to recognize their frontline workers? So we started a program called "On the Spot" and gave very simple cards that the leaders, the frontline leaders could give out when they saw someone doing something fabulous.
Follow us on social media for the latest updates in B2B!
Twitter – @HospitalityMKSL
Facebook – facebook.com/marketscale
LinkedIn – linkedin.com/company/marketscale
Latest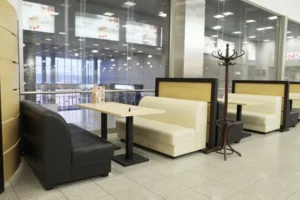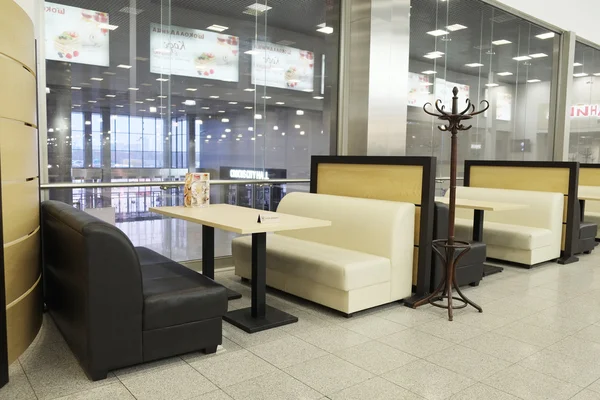 November 23, 2022
 The third quarter was a good quarter for chain restaurants. However, more sales do not necessarily translate into more customers. Lisa Miller, President, Lisa W. Miller &
Read more