Listen: TGI Friday's Engaging Customers with AI

It's not often that a restaurant can address a customer's desire before they even step into a location, but Dallas-based TGI Friday's has started doing just that with its new AI-powered customer engagement system.
By leveraging several social media platforms, as well as its own smartphone app, Friday's is able to better gather and consider customer behavior. Ordering patterns and meal preferences can be integrated into future dish rollouts to improve customer engagement.
Friday's is also changing the fundamental way that customers re-order while sitting inside any of the 450 domestic locations. The traditional dine-in transaction is still started with a server, who then provides the diners with a code that loads their order into their phone app. From that point, guests can reorder anything from the menu, including alcoholic beverages.
Chief Experience Officer Sherif Mityas says, "We needed to put a different innovative stake in the ground. We're a 50-year-old brand. But we need to act like a 50-year-old startup. We can't be a sea of sameness."
Latest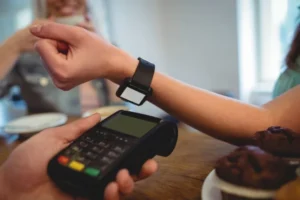 September 23, 2022
Inflation and ongoing concerns of a recession are affecting consumer spending behaviors. And as always, the restaurant industry is a great place to take the temperature of what people are willing to
Read more