MarketScale Hospitality 01/10/19: Customizing & Personalizing the Experience
Customization and personalization are growing trends in the hospitality industry as advancing technology allows for a more tailored experience. Today's episode of the MarketScale Hospitality podcast takes a look at two examples of customization that is allowing brands to more effectively reach their customer base.
Weather-Targeted Marketing Made Easy Like a Cold Cider on a Hot Day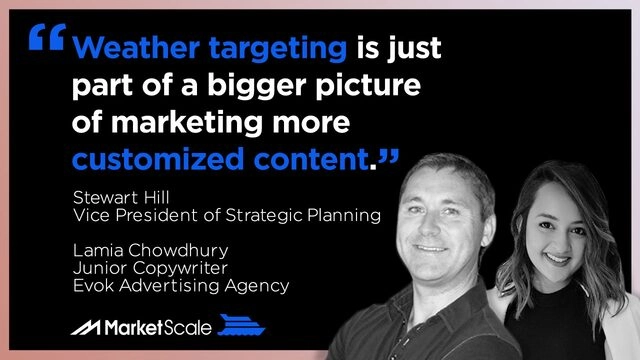 When Stella Cidre used temperature patterns to determine when an out-of-home ad was served on a bus shelter, the beverage-maker saw a 65 percent increase in YOY sales during the period that the ad ran. Thankfully you don't have to twist too many arms to convince someone to have a cold beer on a hot day because weather-targeted email marketing, out-of-home ads, and outdoor digital signage campaigns are helping make the case.
Stewart Hill and Lamia Chowdhury of Orlando-based Evok Advertising say weather-targeted marketing campaigns are helping restaurants and the service industry make smarter ad buys. They sat down with Marketscale Hospitality to share how weather impacts our eating behavior and how restaurants can use this knowledge to help drive better, more authentic connections with their customers.
"Weather targeting is just part of a bigger picture of marketing more customized content," Hill says. "The goal is having a message that's more relevant to your customer or consumer."
The Value of "Local" for Global Companies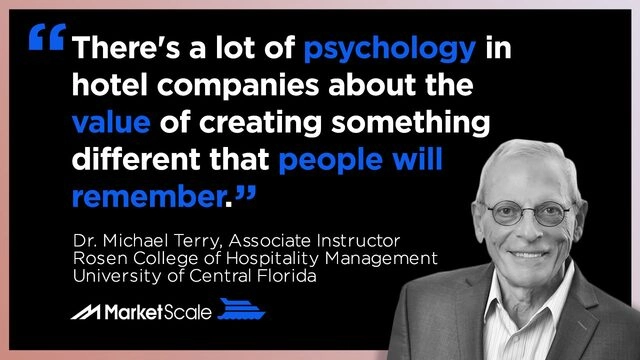 Personally, when traveling, the absolute LAST thing I want is to do exactly what I would do if I were at home. I want to experience the "local" flavor of wherever I'm visiting. Corporate hospitality industry is beginning to embrace the trend of hyping the "local", for its guests, as well.
On today's podcast, Sean Heath had a chance to chat with Dr. Michael Terry, from the Rosen College of Hospitality Management at the University of Central Florida. They discussed the logistics of a hotel chain trying to manage a guest's experience, the value of embracing the local flavor, and the way in which travelers have evolved.
Latest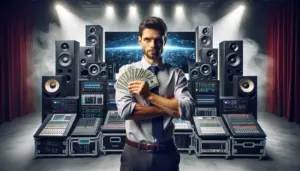 December 8, 2023
Mastering AV sales strategies in a global professional audio-visual (Pro AV) market, poised to reach $79.2 billion by 2028, requires much attention to detail. The surge in demand from corporate, government, and institutional sectors, driven by the need for enhanced productivity and efficient working environments, gives AV sales pros a lot of opportunity. In […]
Read More