Millennials and the Rise of Sustainable Travel
Millennials now outnumber baby boomers, and the influence of an estimated 83 million Americans has proven to be lucrative for companies that have connected with this consumer base. The hospitality industry has continually shown resilience towards change. An industry that thrives on customer satisfaction has found great success in accommodating the modern day traveler through higher technology integration, eco-conscious systems, and even expanding restaurant menus to cater to an ever growing vegan and vegetarian communities.
Many hotels are using companies like Telkonet to integrate smart technology in their rooms to provide guests and owners with cost efficient, eco-friendly climate and lighting systems. Their products have been integrated in over 300,000 guest rooms with dividends continuing to pay off. The Crowne Plaza in Times Square adapted Telkonet's EcoCentral systems in each of their 795 rooms and as a result have reduced annual HVAC runtime by 24% which translated into $58,799 in energy savings.
This efficiency is a result of a system based on Internet of Things software, cutting edge eco-friendly thermostats and lighting solutions, and remote access and control from mobile devices. Working in unison, this software detects discrepancies and malfunctions in HVAC equipment, facilitates the rotation of load balance in HVAC systems, along with the benefits of easy to use energy savings reports and task management.
The impact social and eco-conscious millennials are having is only expected to keep growing, according to SVP of Public Development and Sustainability from Nielsen, Grace Farraj, saying "Brands that establish a reputation for environmental stewardship among today's youngest consumers have an opportunity to not only grow market share but build loyalty among the power-spending Millennials of tomorrow, too."
Latest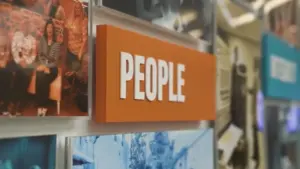 November 29, 2023
At IC System, the language of empathy speaks louder than the transactions of debt collection. In a compelling video feature, IC System's dedicated team casts a spotlight on their unique approach—combining heartfelt empathy with innovative solutions to navigate the often challenging landscape of financial obligations. IC System champions a path of compassion, delving deep […]
Read More