For Sale in New Zealand: An Undiscovered Treasure in a Growing Tourism Market
The Holiday Inn Rotorua is for sale, following renovations to its guestrooms and guest facilities. Though it's the first hotel to be for sale in Rotorua, New Zealand, since 2011, many expect the town to rapidly become one of the most attractive tourist destinations in the entire island nation.
Colliers International is handling the marketing of the sale, and they've found Rotorua to be an up-and-coming market in New Zealand as American and Chinese markets trend away from group traveling toward more independent and profitable models. Rotorua is just three hours from Auckland, the primary entry-point for travelers and New Zealand's largest urban center. As travelers discover the beauty of destinations like Rotorua, it's expected that it will reach parity with the region's other major tourist destination: Queenstown. This is an exciting outcome for investors, as Queenstown room rates clock in at nearly $100 over Rotorua's.
Famed for its rolling hills, mountainscapes, rivers, and endless miles of coastline, New Zealand has been drawing more interest from international tourists, year after year. An increase in the number of travelers is sure to push bargain hunters toward undiscovered treasures like Rotorua. The sale is open, and the time seems ripe for investment, but there are no guarantees until a deal is signed.
Latest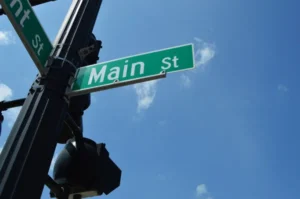 October 7, 2022
On Tuesday, September 13, 2022, the Dow dropped 3.94% after an August inflation report indicated a 0.1% month-over-month rise. Tech stocks bared a large brunt of the losses, with Meta dropping 9.4%
Read more