Tech Changing the Hotel Guest Experience
To optimize guest satisfaction and encourage return visits, hotels around the world are turning to technology. First, savvy hoteliers are finding ways to make different technologies and devices work together to keep guests happy. For example, hotel rooms are becoming smarter. The Internet of Things makes it possible for a room's LED lighting, curtains, temperature control and television to all sync for maximum comfort and room customization. A lot of these room elements can now be controlled hands-free thanks to the use of sensors, or via a guest's mobile device.
Guests enjoy the convenience of being able to check in or out, unlock their door, or order room service on their phones, so hotels are creating their own apps and dedicated mobile concierge service to better serve their tech-savvy guests.
Personalization is also easier for hotels, thanks to technology. Hotels can collect data about who their guests are and what their specific preferences might be, so each stay can be made better and more personal. Finally, hotels are looking to the possibilities of virtual reality to impress future guests. Giving people the opportunity to experience an immersive online tour of the facility itself or the nearby attractions can increase bookings.
For the most successful hotels, the future of technology and personal comfort and convenience is now the present.
Latest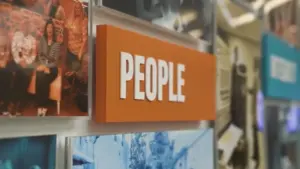 November 29, 2023
At IC System, the language of empathy speaks louder than the transactions of debt collection. In a compelling video feature, IC System's dedicated team casts a spotlight on their unique approach—combining heartfelt empathy with innovative solutions to navigate the often challenging landscape of financial obligations. IC System champions a path of compassion, delving deep […]
Read More