What International Travel is Like in the Age of COVID-19
In this week's episode of Say Yes to Travel, I got to sit down with my aunt while traveling to the East Coast to visit family.
She's an American, though she lives in Porto, Portugal, and I figured she would have an interesting perspective not only regarding what the start of the pandemic was like in Portugal, but about what it was like to travel to the United States, be in and around the U.S. after living abroad, and, now, prepare to travel back to Portugal.
Living internationally and looking at the U.S, she shared that the news makes it seem very dire in America. And, in a sense, it is. Our numbers are not working in our favor, and many of her Portuguese friends suggested that she not travel back to the U.S.
Portugal did a fairly great job of containing their COVID-19 numbers from the start. Everyone was very vigilant about staying home and wearing their masks, and, as a result, their numbers began decreasing dramatically from the beginning.
The trip back to the U.S. was pretty interesting. She received a COVID test prior to her flight, but she was never really required to show her negative results to anyone. She flew TAP Airlines from Lisbon to Newark. The flight was not very full, and everyone was spaced out. And coming through immigration was also a breeze. They asked where she was flying in from and where she had been, but they did not ask to see her negative COVID test.
Her experience in the U.S. has been a bit of a contrast to how the country seemed from the outside. Yes, people are wearing masks, but many things didn't seem drastically different to her. Arguably (from my perspective), it is also because she has spent much of her time in more suburban areas versus big cities. Big cities, as we know, are seeing the effects of this pandemic more significantly than outlying areas.
As she prepares to head back to Portugal, she's found herself jumping through hoops to get a COVID test 72 hours prior to her flight. The challenge is getting a result within that window, as most places in and around the Pennsylvania and New Jersey area are taking five to seven days. Again, there is a lot of conflicting information out there, which serves to remind us all that, if we are traveling, we have to be extra careful in doing our research.

Latest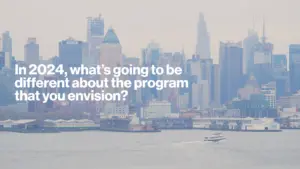 December 1, 2023
In the dynamic telecommunications landscape, Verizon's Partner Network continues to evolve, adapting to new trends and opportunities. For another segment featuring Mark Tina, VP of Indirect Channel Distribution and Channel Chief at Verizon Business Group, he explores exactly what types of significant changes and advancements the Verizon Partner Network will see in 2024. In this […]
Read More