Why Hotels Are Charging for Chairs by the Hotel Pool
News of the $200/day poolside chair reservation fee at the Bellagio Las Vegas resort rippled quickly through the travel industry. Industry expert Sarah Dandashy, author of #1 Amazon bestseller Hospitality from Within, weighs in on whether or not this trend is here to stay. Being charged for amenities is not new to the travel industry and most travelers expect to pay for certain extras such as spa treatments or poolside cabanas.
However, when it comes to having access to poolside chairs or lounges, many travelers expect that to be included in the mandatory resort fees attached to a reservation in the same way that "free wi-fi" access is included. So, what does this trend mean? Why is it happening? And, is it here to stay?
What might be the reasons behind resorts charging to reserve pool chairs?
Experts know that the summer of 2022 has broken many travel records and travelers are experiencing record crowds. "This is proving to be one of the busiest summers on record and if you are a hotel or resort specifically in a nice warm destination you are probably seeing overcrowded use of amenities in places like the pool area," noted Dandashy.
"By offering or putting in place a system where people can reserve a chair, maybe a premium location, by the pool area this is the way for hotels to create some sort of order in what has been a traditionally chaotic system… Long gone will be those days of people fighting at the pool for the lounge chair, specifically facing the sun in the right direction," she continued.
At the Bellagio for example, guests have the option of reserving a regular chaise lounge or a cushioned chaise lounge. Prices range from $125 to $225 depending on the day of the week and which pool the guest selects. These fees are in line with other resorts including the Excalibur Hotel & Casino ($125 for two chairs), and the JW Marriott Desert Ridge Resort & Spa in Phoenix (up to $150 for plush chairs).
So, Are Poolside Lounge Fees Here to Stay?
Dandashy believes that "a lot of that all depends on location, maybe city hotels or other hotels that offer a pool but don't quite have the same usage or over congestion of use of the facilities, they probably won't be offering or implementing this strategy as far as charging to reserve a chair by the pool."
But for popular vacation destinations in warm climates, the ability to reserve a lounge chair in a prime location may be attractive to guests who are willing and able to pay. Factoring in a venue's ability to add a new revenue stream to the business, it seems that the likelihood of this trend becoming a staple within the industry is pretty high.
"I do absolutely see that hotels and resorts might start implementing this as a more regular policy as a way to create order," said Dandashy. And, as the trend is in its early days, the way it takes hold throughout the industry is likely to change such as becoming more than simply renting real estate by the pool. "So maybe, it's a little bit of a nicer chair or a nicer area, or maybe the amount that is going to reserving that chair also goes to a food and beverage minimum," Dandashy hypothesized.
Latest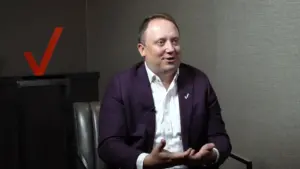 December 1, 2023
For a special episode of The Verizon Partner Network the focus was on the considerable role of partnerships in the Verizon Partner Program and the leaders shared their perspectives on the initiative. Their conversation brought about a lot of thought-providing context on the evolving telecommunications landscape. In today's era, collaboration and integration are key to […]
Read More