4 Commercial Security Service Challenges That Hold Integrators Back
Inevitably, even within the Security Industry, the end users have begun demanding that the life of commercial security equipment extend longer than the original term offered by the manufacturers. Service and Maintenance Contracts have evolved to become even more strategic chess pieces in obtaining competitive advantage.  The wave of new technology over the past five years has pumped up the breadth and scope of equipment portfolios to be maintained—often exceeding the immediate technological core competency of the integrator/service providers.  Who can support 2000+ different models of devices? Given this lay of the land, our experience with over 50 Commercial Security Integrators elicits four major service integrators most frequently express, as well as resources we bring to meet those challenges.
Challenge 1: A new or existing customer says that "winning the new installation project is contingent upon your willingness to take on maintenance of existing legacy infrastructure."
Renova has the experience to help you predict what it will cost to keep those cameras/dvr/nvr's in good repair, and repair them when necessary – within your SLA. We repair 1,800 different models from 50+ manufacturers at standard and economical prices – typically 25% (or less) of replacement cost.
Challenge 2: Your existing commercial service/maintenance agreement requires you either repair or replace parts (ie: high cost cameras, dvr/nvr and access control). Equipment replacements are "dragging" your service profits down and the OEMs' repairs take too long and cost too much.
Renova specializes in repair of out-of-warranty and even equipment no longer supported by the OEM. Our customers save about $1,100 by repairing rather than replacing a camera. They save about $2,900 by repairing rather than replacing an DVR/NVR. Average repair turnaround is 5-7 business days and expedites are available.  
Challenge 3: OEM's warranty on equipment under current service/maintenance agreement has run its course. Customer needs another 2-3 years before they are ready for that massive refresh.
If it is not already (which is unlikely) on our repair menu, Renova will provide you budgetary repair pricing and stand behind it. We successfully repair 97% of everything we receive. We have experienced less than 1% warranty failure on repairs over the last three years.
Challenge 4:  Your Banking security customer is beating you up on price and constantly playing you against your competition. Or, you really want to pursue that Banking customer but need programs to set you apart.
Renova supports major integrators under contracts to the three largest banks in the US (and more). We are PCI compliant and support security cameras and DVR/NVR technology most frequently encountered in Banking environments. We design customized advanced replacement and other repair programs along with hard drive cold storage, data destruction and video retrieval.
About Renova Technology: We are a 24 year old best-in-class repair services provider deeply involved in the Commercial Security, Gaming, Self-Service, Point of Sale, and Contract Manufacturing Industries. Our core focus is repair of complex electronics at component/board level along with detailed repair data collection and analysis and reporting.  Renova repairs out-of-warranty commercial security equipment for many of the top SDM 100 Integrators, Department of Homeland Security, Regional and Smaller Integrators, Municipalities, Financial Institutions, Corrections Facilities and others.
If you want to learn more about Renova Technology, head to their website: http://www.renovatechnology.com/blog
Latest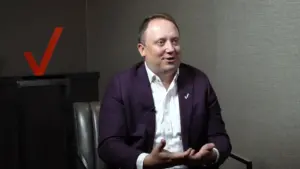 December 1, 2023
For a special episode of The Verizon Partner Network the focus was on the considerable role of partnerships in the Verizon Partner Program and the leaders shared their perspectives on the initiative. Their conversation brought about a lot of thought-providing context on the evolving telecommunications landscape. In today's era, collaboration and integration are key to […]
Read More