Benefits of an Upgraded Enterprise Wireless Network
One struggle that growing businesses often deal with is providing reliable wireless network access to their guests and employees. It's tempting to take care of the issue by going to your local big box retailer and buying an off-the-shelf router to extend your organization's Wi-Fi network. But in today's connected world, even a small business must rely on their wireless infrastructure to keep operations running at maximum capacity and efficiency. The good news is that you can gain tremendous benefits with an upgraded enterprise wireless network that will help take your business to the next level.
Far too many businesses pay for the best Internet speeds their ISP has to offer, but then never actually experience them due to the limitations of their hardware. This bottleneck can typically be attributed to their wireless router. Older models were never designed to handle today's speeds and consumer-grade routers may not be up to commercial applications.
Wireless networks may need to serve hundreds of users, scattered over thousands of square feet, with dozens of access points. Symptoms of a struggling network, such as dropped connections, sluggish response, and stubbornly slow page loads, often show up even before a business expansion.
A relocation or business expansion can be a good time to reassess your needs and replace your aging IT infrastructure. Making the move to a cutting-edge enterprise wireless solution will help prepare your company for the next wave of growth and provide some important benefits:
Faster Internet speeds overall, with the ability to provide optimal speed to every device accessing the network and the capability to handle a surge in connection requests.
Larger coverage areas with no dead zones.
Ability to create a guest registration page for Wi-Fi access.
Improved security, with the ability to restrict web access and filter malicious hosts.
Greater control with the ability to restrict access to specific resources per individual access point.
Create deployment templates, which give administrators the ability to rapidly provision additional access points as needed.
One web portal to control the features, functionality, and reporting modules associated with your different access points.
Tessco can help you identify the right solution for your unique environment and needs. And if you require a bigger enhancement to your network, we can connect you with the right integrators, design a solution, and identify the right products to maximize your investment.
Read more at tessco.com
Latest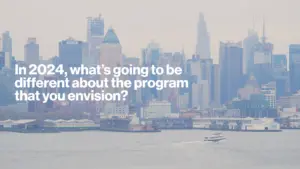 December 1, 2023
In the dynamic telecommunications landscape, Verizon's Partner Network continues to evolve, adapting to new trends and opportunities. For another segment featuring Mark Tina, VP of Indirect Channel Distribution and Channel Chief at Verizon Business Group, he explores exactly what types of significant changes and advancements the Verizon Partner Network will see in 2024. In this […]
Read More